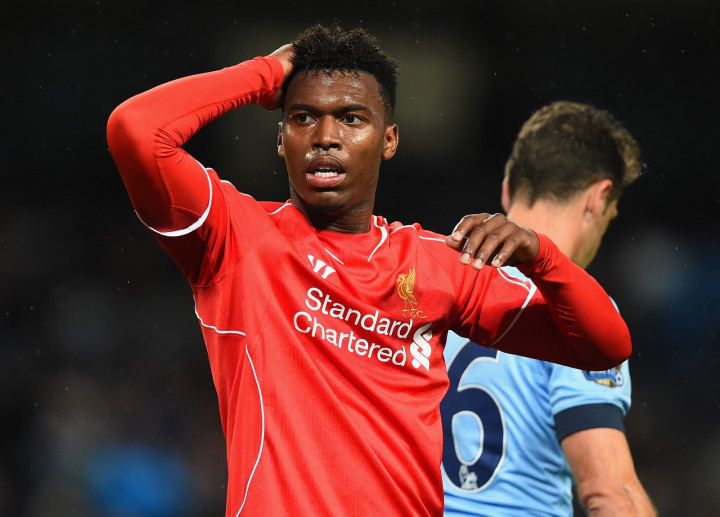 Liverpool manager Brendan Rodgers has issued a hands off warning to England coach Roy Hodgson over the selection of Daniel Sturridge for the upcoming Euro 2016 qualifiers against Estonia and San Marino.
Sturridge has been struggling with injury following his last stint with the national team and is close to returning to fitness for Liverpool. He was pencilled for a return against FC Basel in the Champions League, but has failed to make the squad.
Rodgers is hoping that he can recover in the next 24 hours and get back to training with a view to taking part in the game at the weekend.
"He won't be fit. Whether he is available for the weekend or not he won't be fit," Rodgers said, as quoted in the Telegraph.
"We are hoping he can develop over the next 24 hours and train with the team on Thursday and be available for some involvement and be in the squad on Saturday. But if you are talking about players availability they need to be fit to play and Daniel will not be fit to play," the Reds manager explained.
The Northern Irishman insists that his focus is only on getting the former Chelsea striker fit for Liverpool and is hoping Hodgson heeds his request.
"It's something we have already stressed. My focus is on protecting the Liverpool players and at this moment in time my focus is on getting him fit for Liverpool," he said.
The Three Lions manager is set to name his squad for the two games on Thursday and will be hoping to have his best players fit and raring to go.
It could cause a major disruption between the England boss and his Liverpool counterpart if Sturridge is named in the squad as he is close to returning to full fitness.
"I have not spoken to Roy since then. We have good dialogue and he knows he can call and speak about any of the players. Hopefully, he will have found anything I have ever said helpful about the England players working with Liverpool," the Liverpool manager concluded.