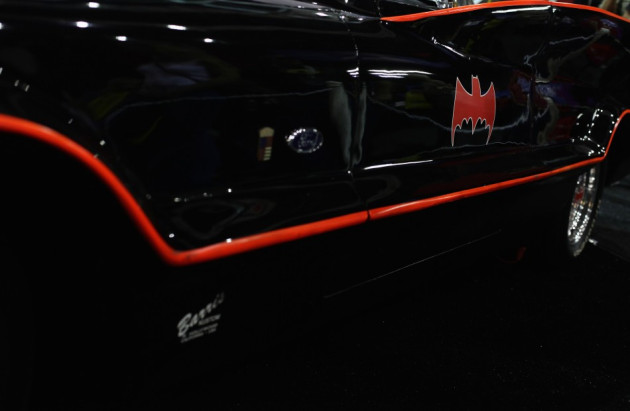 The 19ft black, bubble-topped car was customised by George Barris, who created the caped crusader's getaway in just 15 days in 1966.
Mr Barris told reporters at the auction: "The car had to be a star on its own. And it became one."
Since the show was cancelled in 1968, the car customiser has toured the Batmobile and it was eventually housed in a private showroom in California.
It cost Barris £10,000 to design to his specifications, which included one of the first in-car phones and parachutes which assisted in turning tight corners. He paid only 60p for the original 1955 Lincoln Future concept car.
It's reported that the winning bidder was Rick Champagne, a businessman and car collector from the Phoenix area who has been attending Barrett-Jackson auctions for 15 years.
Asked by The Hollywood Reporter where he planned to store the car, the new owner joked: "In the living room. I'm going to tear down a wall and put it in my living room."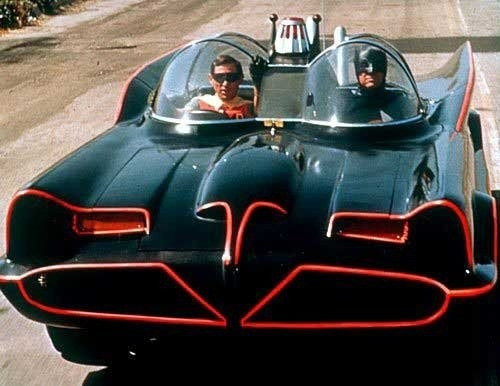 The original Batmobile had never been sold before, and the price paid comes close to the highest ever fetched for a movie car at auction.
That record, unsurprisingly, is held by a James Bond Aston Martin DB5, one of the three DB5s driven by Sean Connery in Goldfinger, which sold for £2.9 million in 2010.
A year later, the Chitty Chitty Bang Bang car auctioned for £507,000, far less than the £630,000 it was expected to reach.