Iraqi forces recaptured the main government headquarters compound in Fallujah from Islamic State (Isis) militants on Friday (17 June), a top commander confirmed. Lieutenant General Abdulwahab al-Saadi said: "The counter-terrorism service and the rapid response forces have retaken the government compound in the centre of Fallujah."
Confirming the development, Iraq's federal police chief Raed Shaker Jawdat said retaking the headquarters is a major step in an offensive that was launched almost four weeks back. "The liberation of the government compound, which is the main landmark in the city, symbolises the restoration of the state's authority in Fallujah," Jawdat said.
Meanwhile, commander Haidar al-Obeidi said: "Iraqi forces are now in the centre of the city. They had not been there since the beginning of 2014." He added that the troops moved into the compound at around 6 am local time (3 am GMT) after an intense gunfight with IS (Daesh) militants.
He explained that a neighbourhood near the government complex served as the base for the terror group. "When the neighbourhood fell, the troops were able to move in to the city centre and the government complex."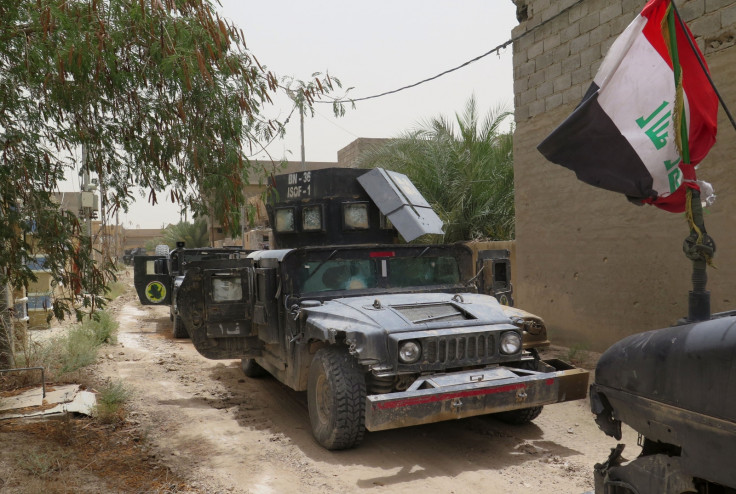 Earlier in the month, Iraqi forces managed to retake the Industrial District of Fallujah, situated in the east of the city.
According to state television, the federal police raised the Iraqi national flag atop the city council building on Friday.
Fallujah, located 50km from capital Baghdad, has been the largest stronghold for the terror group in Iraq. The group captured the city in January 2014, six months before they went on to establish their self-proclaimed caliphate.
According to UN estimates, since the military offensive began in Fallujah in May, around 42,000 people have fled the city.