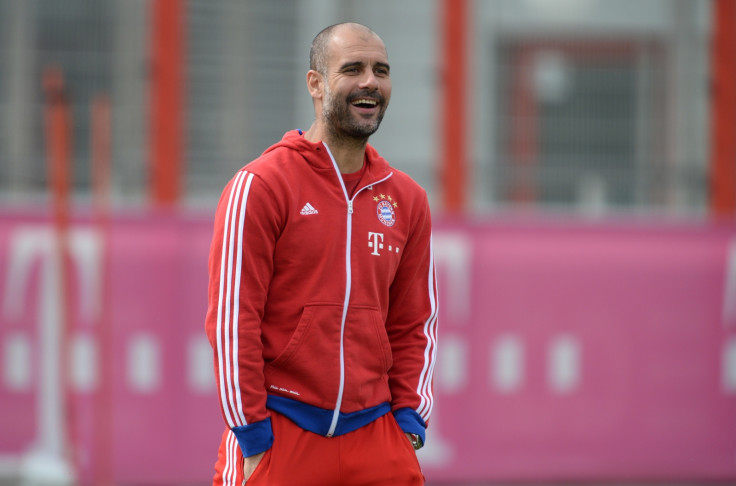 Bayern Munich manager Pep Guardiola has confirmed he will stay at the Bundesliga giants until his contract expires in the summer of 2016, denying recent reports claiming he will replace Manuel Pellegrini as Manchester City boss at the end of the current season.
The future of the former Barcelona manager at Bayern has come under scrutiny in recent weeks following a crisis of results at the Allianz Arena.
Even though the Germans overcame a 3-1 defeat in the Champions League first-leg quarter final against Porto with an impressive 6-1 win at home, they have suffered consecutive defeats in the last four games, including a humiliating 3-0 loss to Barcelona in the first leg of the elite European competition's semi-final as well their domestic cup elimination to Borussia Dortmund.
BeIN Sport recently added fuel to speculation about his future at the Allianz Arena after it reported that the Barcelona legend had reached a verbal agreement to take over at the Etihad Stadium.
But Guardiola denied those reports during the press conference ahead of the Champions League second-leg semi-final against Barcelona on 12 May.
"I've already said 200 million times. I'll be here next season. That's it. I have a year left on my contract. Next season I will be here," the Spaniard insisted.
Meanwhile, the manager has refused to state Bayern Munich will fail to reach the Champions League final despite having a mountain to climb to get past Barcelona.
"Barcelona are strong on the break. If we let something slip, they'll punish us. We have to defend well. We can't go on the all-out attack. We have to control the game," he said. "We're Bayern. Before a game I've never said that we have no chance. Of course we do."