Bayern Munich pledges €1m to tackle EU migrant crisis by feeding and teaching them German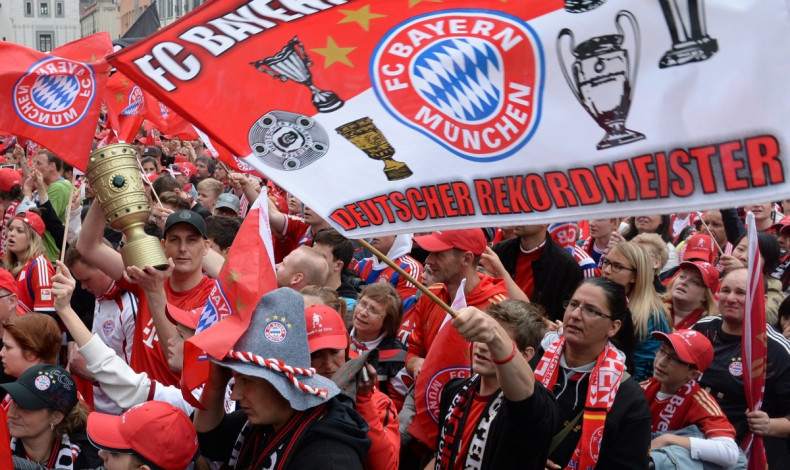 German football champions Bayern Munich have taken a moral stand in the wake of the escalating migrant crisis in Europe by offering food and language lessons to those who arrive in the country.
Last season's Bundesliga winners and Germany's most decorated football club said it was making the offer of €1m ($1,114,750, £729,465) to help "social integration". As part of the showing of solidarity, the club's players, who include 2014 World Cup winners Thomas Muller, Philipp Lahm and Manuel Neuer, will take to the pitch for their next match against Augsburg with one German child and one refugee child to demonstrate integration.
Karl Heinz Rummenigge, Bayern's president, said: "Bayern has a social responsibility to help the refugees, needy children, women and men, to help them and to assist them in Germany."
Bavarian interior minister Joachim Herrmann praised Bayern's work: "This is a great and exemplary action that I very much welcome and support – it's another great sign of the helpfulness and welcoming culture in our country."
About 800,000 asylum seekers are expected to arrive in Germany this year, with thousands arriving this week amid chaotic scenes at eastern European transport connections. Chancellor Angela Merkel said this week: "German thoroughness is super, but what we need now is German flexibility."
The gesture from Bayern comes after fans across Germany used banners to illustrate their willingness to help the needy that have arrived in their homeland.