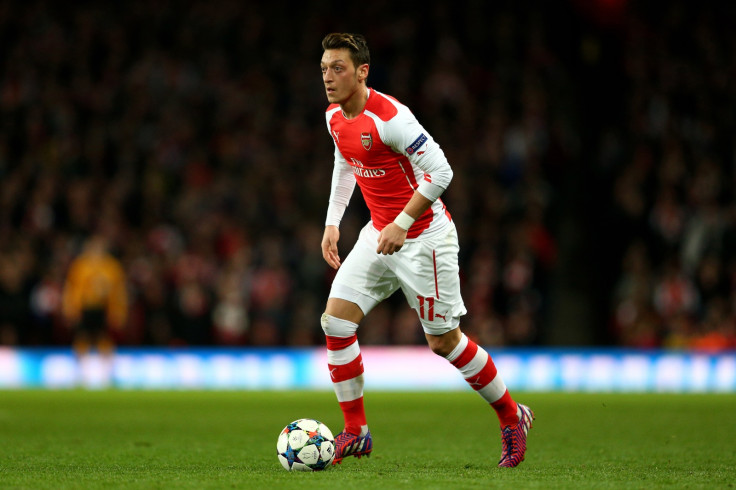 Arsenal midfielder Mesut Ozil has been described by Philipp Lahm as the most intelligent player he has ever had the opportunity to play with. The former Real Madrid man has unearthed his best form since joining Arsenal in 2013 and has currently accrued nine assists in the league, more than any other player in Europe's top flight.
Ozil scored his first goal in the Champions League this campaign against Bayern Munich at the Emirates in injury time last month, adding insult to injury for the visitors, who had already fallen behind to Olivier Giroud's goal in the final quarter of the game. The German put in a brilliant defensive performance all through the game and the Gunners could not get out of their own half, but, was rewarded for his persistence.
His performances this season has poured cold water on critics since moving to the Emirates, with the media digging into him after every game, owing to his failure to justify the price tag that the Gunners had paid for him. Lahm, who won the World Cup with Ozil last year, is incredulous at the amount of flak his teammate had to take and believes that fans can finally see the quality he brings to the squad.
"Mesut is probably the most intelligent player I have ever played with, he is probably the most intelligent player in Europe today," Lahm told the Mirror when asked about Ozil.
"Mesut sees things only he can — his vision is as good as I have ever seen. It was laughable when he was being questioned after his move to Arsenal. It doesn't matter how good you are, everybody needs time to settle in a new league. Especially a league like England, where you don't get as much time on the ball, and of course the game is a lot more physical.
"People don't necessarily understand his game, he isn't there to run at players or even beat them, he is far more intelligent than that. He finds space and creates chances for his team mates, and you only need to look at the assist table to understand there is nobody better than him at that," he added.