BBC begins tests of new 4K HDR format with Planet Earth 2
The broadcaster is trialling an in-house version of HDR known as Hybrid Log-Gamma (HLG).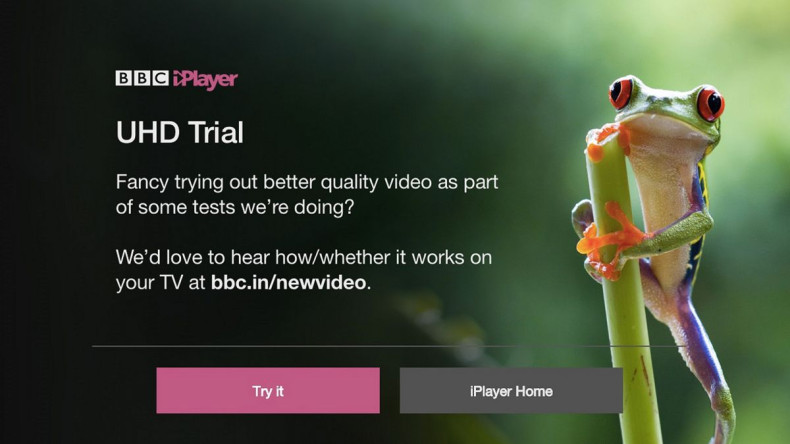 The BBC has begun tests of 4K high dynamic range (HDR) content on its iPlayer TV catch-up service, starting with a clip from Planet Earth 2. The broadcaster is trialling a new HDR standard called Hybrid Log-Gamma (HLG), which has been designed by the BBC alongside Japanese broadcaster NHK.
The test is currently limited to a four-minute clip from the BBC's hit nature documentary series, so you won't be able to watch full episodes of Planet Earth 2 in stunning HDR just yet. Additionally, the range of televisions that can support HLG is extremely limited – only Panasonic's very latest 4K sets support the format for the time being, meaning only a lucky few will be able to watch the clip in both 4K and HDR.
While Ultra HD improves image resolution by increasing the number of pixels in a television set, HLG enhances image detail and realism through higher contrast and more natural colour and lighting in a picture.
Fortunately, other television manufacturers have promised support for the format through firmware updates in the future, although the BBC is keen to get the ball rolling so that there is enough demand for HLG content when more compatible sets hit the market.
Dan Taylor-Watt, head of BBC iPlayer, said in a statement: "The extra quality HLG brings to Ultra HD needs to be seen to be believed. It's still early days for the technology but this experiment puts us in the best possible position once audience demand is there."
This is particularly important for the BBC's own plans. The broadcaster wants to bring full-length HDR programming to the iPlayer platform and make the format part of its typical broadcast infrastructure, something that costs money to implement and provide the necessary technology. As such, it needs to identify any obstacles facing its implementation before it takes the plunge.
Fortunately, HLG's compatibility means that the BBC will be able to re-use much of its existing standard-definition equipment for the HDR format, which will go some way to mitigate the expense.
Phil Layton, head of broadcast and connected systems at BBC R&D, said: "Increasing the dynamic range of TV images makes a huge difference to how real the images appear to viewers – it's closer to looking through a window than watching a standard TV set. Crucially, HLG works with existing TV technology and workflows making it ideal for broadcasters, and audiences, all over the world."