The BBC has apologised for breaching its own editorial standards during an episode of the Today programme where a climate change sceptic was allowed to express a falsehood without being challenged.
During the breakfast show in August, Lord Lawson claimed that global temperatures had not risen in the last decade. In fact they have risen for the last three years. Although Lawson's own think tank, the Global Warming Policy Forum, later acknowledges his inaccuracy, he was not pressed by presenter Justin Webb.
The interview sparked immediate controversy and the BBC received a number of complaints but initially stood its ground, arguing that "dissenting voices" were an important part of the organisation's commitment to impartiality.
Some listeners redoubled their efforts and expressed dissatisfaction that the former Conservative Energy Secretary's claim was not challenged in the slightest. There was also a furore about Lawson's assertion that "there has been no increase in extreme weather events" – a highly disputed claim, at odds with mainstream thinking on the subject.
In a letter to one of the listeners, retired GP Bob Thornton, which has been seen by The Guardian, the BBC complaints director Colin Tregear, said: "I hope you'll accept my apologies, on behalf of the BBC, for the breach of editorial standards you identified."
Thornton welcomed the apology but said: "I really thought the climate change debate had finished and that these voices of the very rich and well connected had lost relevance in the whole argument. It's fine that they don't like the idea of climate change but they are on a par with flat-earthers."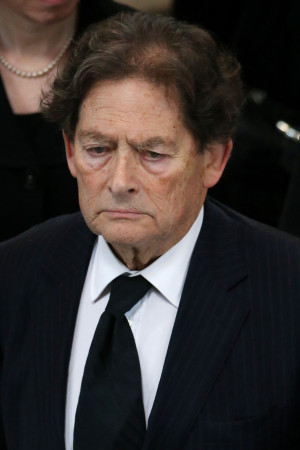 Lawson did not respond to the Guardian's request for comment. It is not the first time he has been at the centre of a BBC complaints row, nor indeed a Today programme complaints row. A February 2014 episode was judged to have "given undue weight to Lord Lawson's views, and had conveyed a misleading impression of the scientific evidence on the matter" when he spoke about climate change.
The BBC's commitment to impartiality is often a bone of contention. Critics say the corporation falls into the trap of giving too much weight to points of view that are not borne out by evidence. Some argue that the Brexit referendum campaign did not scrutinise the claims made by Vote Leave to a proper degree in its bid to seem balanced and fair.
"There needs to be a shift in BBC policy so that these news programmes value due accuracy as much as due impartiality," said Bob Ward, policy director at the Grantham Research Institute on Climate Change at the London School of Economics.