The BBC iPlayer app for Xbox 360 was made available to UK gamers on Tuesday, featuring voice and gesture commands with Kinect integration so we thought we'd check it out.
The BBC is a little late bringing iPlayer to the Xbox - Sky, ITV, Channel 4 and Five have all been available on the console for some time - but the iPlayer has an ace up its sleeve: it's available for free and without an Xbox Live Gold account.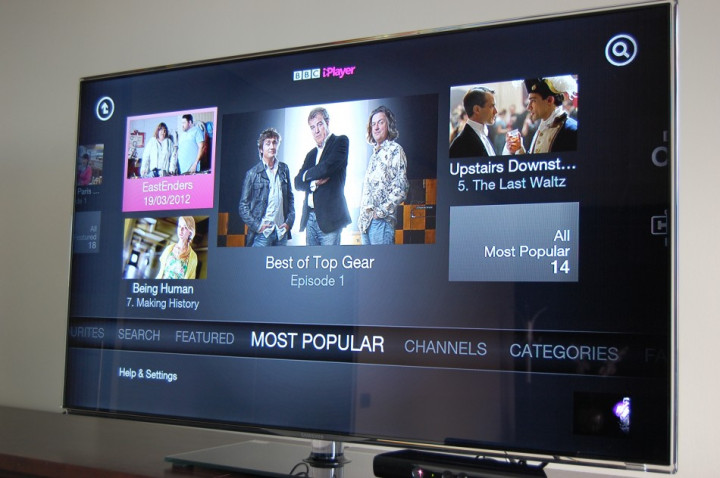 We downloaded the update and were immediately greeted with a very familiar iPlayer experience. The BBC has done well to make the on-demand TV player recognisable and intuitive on an ever-widening range of devices, and the Xbox 360 is no exception.
The iPlayer app can be navigated conventionally with the Xbox controller, but we found controlling with the Kinect to be just as easy and much more fun. It's all about waving your arms and issuing vocal commands to find what you want.
Gestures are just as you'd expect. Swipe left or right to switch between panels and hold your hand steady over the programme or button you want to select.
More interesting, however, is the vocal commands. Say "Xbox" to get the console's attention and a list of possible commands appears at the bottom of the screen. These include Play, Pause, Stop, Fast Forward and Rewind, as well as HD On/Off and Subtitles On/Off.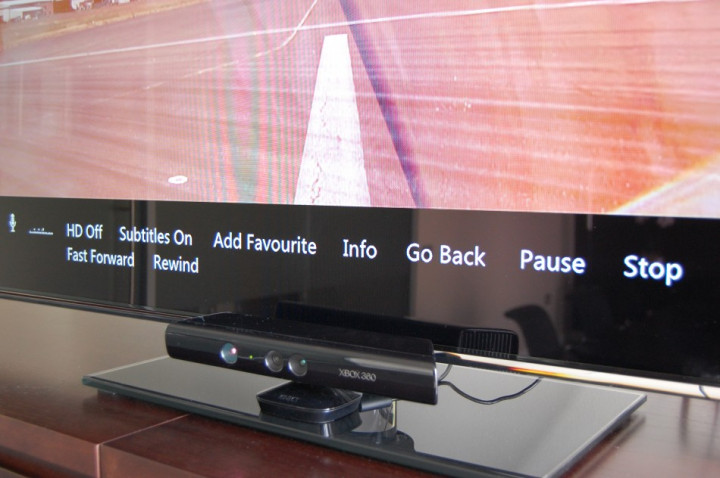 Say any of these and the Xbox does as you ask almost instantly, although we're yet to see if the console gets confused when someone on the programme you're watching says "Xbox".
When in the menu system, a different range of command options are given, helping you to search out and find the programme you're looking for. Unfortunately, there isn't the option to spell out a programme name, and it seemed that you need to know the full name for it to be found.
For example, we searched for "Top Gear", but because the only episode on iPlayer at the moment is called "Best of Top Gear", that's what we had to say to find the show.
Programmes started quickly with just a few seconds of buffering - of course, your mileage may vary depending on local internet speeds - and there's also some HD content. Although don't expect anything to rival a Blu-ray, HD programmes did seem a little sharper, but nothing mind-blowing.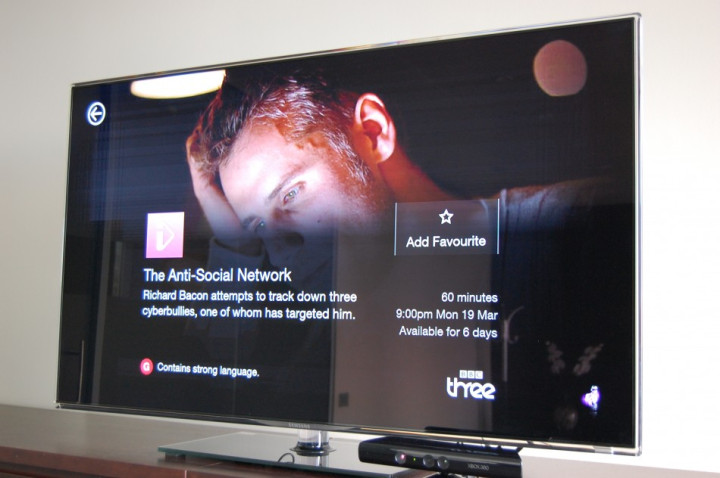 Radio programmes are not yet available, although we're sure they will be added soon, and you cannot watch live television channels through the app.
All in all, the BBC/Microsoft partnership has scored highly, with a clean and simple-to-use version of the iPlayer with responsive Kinect integration and it's all completely free. iPlayer for Xbox 360 is available now for UK customers.
On-demand television on games console is becoming big business, with the BBC, ITV, Channel 4, Five and Sky, as well as LoveFilm and Netflix all being made available on consoles.
The BBC announced in January that it had provided over two billion programmes during 2011 and that access from internet-connected smart TVs had shot up by 1000 percent.
ITV Player is also available on Sky through the satellite broadcaster's +Anytime service, and the BBC iPlayer will be available there too later this year.