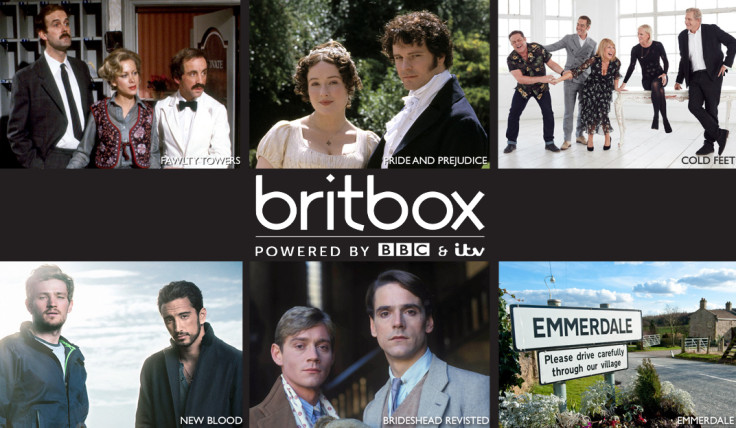 The BBC and ITV have partnered to launch a new TV streaming service in the United States that will deliver British programming to American viewers. Called BritBox, the subscription-based service will air shows from BBC Worldwide and rival broadcaster ITV as soon as 24 hours after they are shown in the UK.
BritBox will be an ad-free, video-on-demand service similar to Netflix, although subscription costs have yet to be revealed. The service will launch in the US in the first quarter of 2017 and will feature a variety of British-made soaps, dramas, sitcoms and documentaries.
This will include US premieres of hit dramas UK including Cold Feet, Silent Witness and New Blood, as well as popular soaps like EastEnders, Holby City and Emmerdale. BritBox will also offer classic British programming with iconic shows like Fawlty Towers, Inspector Morse, Brideshead Revisited and Upstairs Downstairs.
The service will be available across web, Android and iOS smartphones, in addition to Apple TV, Roku streaming devices and Google Chromecast.
Simon Pitts, ITV Managing Director of Online, Pay TV and Interactive said, "Britain produces some of the best television in the world and we're delighted to be bringing the creative might of the BBC and ITV together for the first time in this exciting new streaming service for US fans.
"BritBox will be the best and most comprehensive British streaming service in the US; a rich catalogue of classic, new, and exclusive shows easily accessible to US viewers all in one place. ITV is now a global production and distribution business and this marks the first step in our international ambitions for BritBox."
AMC Networks, which has a joint venture with BBC Worldwide for cable channel BBC America, is will also have a small stake in the new service. BBC and ITV will share an equal majority stake.
Josh Sapan, AMC Networks President and CEO, said: "The BBC and ITV each have a long history of creating spectacular premium content and some of the most iconic shows on television...We think this service will be irresistible to people who value creative content and great television."