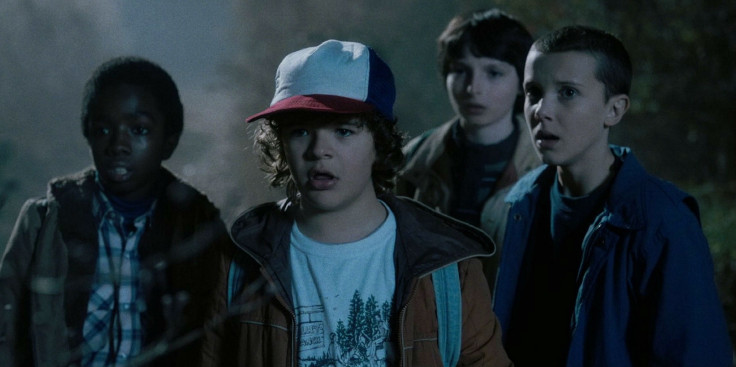 Netflix is planning to double its original content output in 2017. Chief content officer Ted Sarandos announced the news, during the UBS Global Media & Communications Conference in New York on Monday 5 December, revealing that the company's focus is to to bring out unscripted shows.
"Unscripted television is a very interesting business," the 52-year-old said at the event, explaining that such shows are "more likely to travel internationally."
Over the course of the next 12 months, Netflix plan to roll out 20 unscripted series, including the Sylvester Stallone-produced athletic competition series Ultimate Beastmaster. This would bring it closer to its goal of having 1,000 annual hours of original programming available in 2017.
Interestingly though, it wasn't an unscripted show that prompted the big bosses decision to up Netflix's output, it was hugely popular supernatural drama Stranger Things, which was the first outing developed in-house and produced by the streaming service itself.
The emphasis on unscripted content certainly doesn't mean that Netflix is neglecting scripted series however. The streaming service currently has 30 original series of the sort in various stages of development or release including new outings; Marvel's Iron Fist and The Defenders, psychological thriller Gypsy, comedy Dear White People and adaptation Lemony Snicket's A Series Of Unfortunate Events.
Viewer ratings on original content in 2016:

Stranger Things: 14.07 million

Making A Murderer: 13.35 million

Daredevil season two: 13.35 million

Jessica Jones: 6.26 million

Unbreakable Kimmy Schmidt: 6.08 million

The Ranch: 6.01 million

House Of Cards season four: 5.67 million

(Calculations were made listing only adults between the ages of 18 and 49)
As expected, more programming comes with more cost. Sarandos added that the company plans to spend around $6 billion (£4.7b) in 2017 on new titles, up from $5 billion in 2016, which is likely to affect Netflix's overall content budget.
Netflix is also planning on building up a catalogue of original movies too, with Sarandos referencing Adam Sandler movies The Do-Over and The Ridiculous 6. "That's the kind of project we're trying to steer the model toward – the way we've created television events, can we do that in the movie space?" he concluded.
For more entertainment news follow us on Twitter @Alistinsider