BBM could become the next major social network, but only if it can get Android and iPhone users to engage.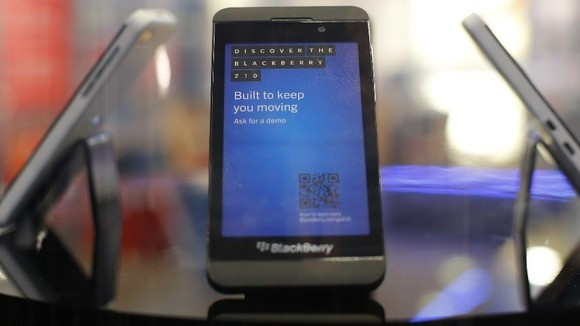 BlackBerry's biggest announcement at its annual developer conference in Orlando this week was not a new smartphone, or the world's first car-to-phone video call, it was the rather surprising news that it was choosing now as the time to make BBM available on Android and iPhone.
Taken together with the announcement that BlackBerry was creating BBM Channels - a way to "engage" with a larger audience at once - and what you have is no longer a humble messaging app, but a fully-fledged social network.
The move to bring BBM to Android and iOS is not surprising, it is something which the media has been speculating about for many years. And as it turns out BlackBerry was having the same conversation:
"It's been something our users have been asking for for years. It's not really a new conversation to have," Andrew Bocking, Executive Vice President of Software Product Management & Ecosystem at BlackBerry said during a briefing in Orlando this week.
The news is in relation to the timing of the announcement. BlackBerry is a company going through a seismic shift at the moment as it struggles to remain relevant as a smartphone maker in a world where it's once dominant position has been completely eroded by Samsung and Apple.
Statement of confidence
CEO Thorsten Heins said the announcement was a "statement of confidence" about where BlackBerry, and BBM particularly, stands at the moment. Bocking said the launch of the all-new BlackBerry 10 platform earlier this year facilitated the move. The real reason could be somewhat different.
BlackBerry boasts that BBM users are the most engaged of any group on an such service on any platform. They send more messages per user than WhatsApp, WeChat or iMessage but the problem is that user base has stopped growing.
BBM has around 60 million active monthly users, and Bocking admitted that while the number may not be dropping, it is also not growing significantly. Compare this to the 200 million people WhatsApp claims as a user base, or the 190 million who use WeChat on a regular basis and you can see why opening up BBM to iOS and Android is more about using the popularity of those platforms than a "statement of confidence" in BBM.
Comparing BBM to these other messaging services seems like a reasonable thing to do, but in reality BBM is a completely different beast which is more social network than instant messaging app.
Engage
The sense of BBM as a social network has been expanded with the addition of Channels, which will initially only be available on BlackBerry devices but will eventually roll out on all platforms.
It will be a way for brands and businesses to talk with a group of subscribers who want to hear from them and who are more likely to engage. BlackBerry is looking to leverage the "hyper-connected" nature of its users as a product it can sell to advertisers.
Monetising the Channels platform could be some way off, according to David Proulx, who runs BBM at BlackBerry. "As with any consumer service, the first point is grow an audience and grow engagement within that audience. So the focus on what we announced today is about making people use it and use it prolifically."
However when they reach that tipping point, the ability to make money will be great: "Ultimately when we have an audience that is at scale and is established, the monetisation opportunity through things like Channels becomes significant and there will be certain elements of that proposition that a business or a brand can pick from."
Struggle
Social networks such as Facebook and Twitter may be much more established and have a much larger user base, but even they struggle to successfully monetise their offerings. With BBM, BlackBerry has the potential to take a significant slice of the advertising money almost immediately. Advertisers want engaged and attentive audiences and that is what BBM Channels can offer.
With somewhere in the region of 1.4 billion iOS and Android users out there, the potential for growing BBM is huge. In order to do that however, BlackBerry will need to convince users who have been using services like WhatsApp or Facebook for to chat and interact with their favourite brands and celebrities for many years.
Bocking believes the company will be able to do this and sees the hardcore group of "hyper-connected" BlackBerry users as the best advertisement for BBM and says they will act as "advocates" for the services as it expands to iOS and Android.
While BBM may quickly become one of the most used apps across all platforms, making it available on iOS and Android could also be seen as removing the final reason why some people use BlackBerry devices at all.
Largely ignored
Bocking largely ignored a question about user leakage to other platforms, but the head of BlackBerry in the UK and Ireland, Rob Orr, told IBTimes UK that he didn't believe the move would see BlackBerry lose customers. In fact he even went so far as to say the reverse may be true - having seen how good BBM is, iOS and Android users would move over to BlackBerry instead.
Orr is clearly in the minority in his thinking, with most agreeing that removing BBM as a uniquely BlackBerry service will likely impact negatively on the company's number of subscribers.
But in the long run, it may not matter. If BlackBerry can get users to engage with BBM on iOS and Android at anywhere near the levels it does on its own smartphones, it could become one of the company's most important products.