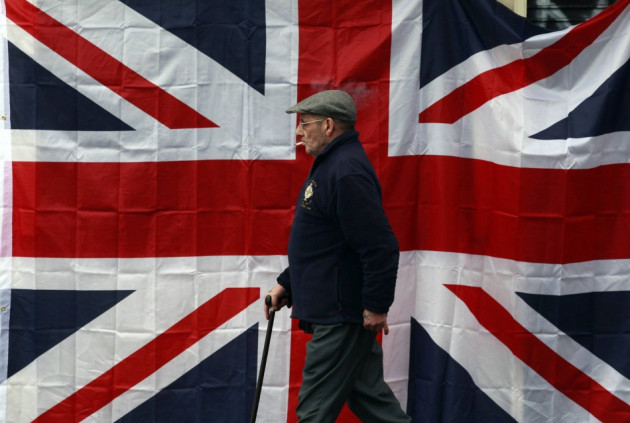 British businesses have been resilient in the first quarter to avoid a triple-dip recession in the economy, but growth is expected to be subdued with most indicators remaining below the pre-recession levels of 2007, according to a survey.
The British Chambers of Commerce's (BCC) quarterly economic survey for the first quarter found that the economy has improved primarily due to strong export balances in the services sector.
The BCC noted that service export orders and deliveries were almost at the all-time highs seen in 1994, indicating that the UK is increasingly becoming a service sector economy. During the quarter, service orders rose 8 points to 26 percent and deliveries gained 9 points to 33 percent. The weakness of the pound also helped the country's exports, according to BCC.
"The surge in the service sector's export balances suggests that pessimism over UK exports is unjustified. However the UK is increasingly becoming a largely service sector economy, and developing the export potential of the service sector is critical to our future long-term prosperity," David Kern, BCC chief economist, said in a statement.
The services sector currently accounts for three-quarters of the UK economy.
The BCC survey, based on responses from more than 7,000 businesses, also found improvements in the manufacturing sector and overall business confidence and investment.
Manufacturing turnover confidence rose 3 points to 44 percent, and service turnover confidence increased by 2 points to 40 percent. A gauge of manufacturing firms' investment plans rose 3 points to reach 14 percent, the best level since the first quarter of 2012. Investment plans of the services sector also improved, with a balance increasing 4 points to 9 percent, the highest level since the fourth quarter of 2007.
"The improvement seen in most key balances in Q1 supports our view that UK output continued to grow in the early months of 2013. The survey reinforces our assessment that recent GDP figures published by the ONS have exaggerated the weakness of the UK economy and the volatility in output," Kern added.
Nevertheless, most of the balances are still below their pre-recession levels, indicating subdued growth in the economy, the BCC said. In particular, employment balances across both the sectors weakened in the first quarter. The manufacturing employment balance fell 4 points to 11 percent, and in services the employment balance fell 3 points to 6 percent, the industry group noted.
"The fall in most employment balances is disappointing, and reminds us that a strong labour market cannot be taken for granted," said John Longworth, director general of the BCC.
Longworth also urged the government to support business confidence and the modest but gradual economic growth expected in 2013.
"The government should be quick to implement the supply-side measures announced in the Budget to get growth moving, and consider new ways to support business confidence, which has continued to rise," he said.