The clash between the Board of Control for Cricket in India (BCCI) and International Cricket Council (ICC) has just got serious, with the BCCI threatening to withdraw the Indian team from the 2017 Champions Trophy, which is scheduled to be hosted in England.
According to the Indian Express, the BCCI are unhappy over being excluded from the ICC's finance committee meeting held a few days ago in Dubai. This is not the only issue the BCCI has with the ICC, which is led by Shashank Manohar; The Indian board is also miffed with the move to revoke the Big Three revenue model, where India along with Australia and England get a lion's share of the revenues.
The "Big Three" model was brought in during N Srinivasan's tenure as ICC president in 2014 with the BCCI also against the two-tier system being mooted for Test cricket.
"These are the committees where all the important decisions are taken, finance, commerce and chief executives committee. India not having a representative (in those committees) is a humiliation for us. We will tell the ICC, 'either you amend this or we will decide what to do to protect India's interests globally'. It could be anything. We may not even play the Champions Trophy. Better sense may prevail, and we may not reach that stage at all. But there are so many options", BCCI secretary Ajay Shirke told The Indian Express.
The latest spat has come on the back of ICC's decision to allocate a budget of approximately $135m (£106m) as organisational cost for the Champions Trophy. This amount is way higher than the $45m allocated to the BCCI to host the ICC T20 World Cup earlier this year.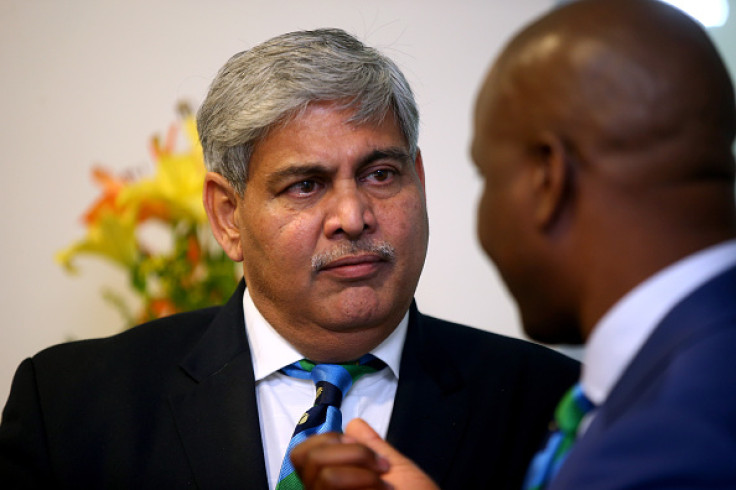 The BCCI had questioned such a move considering a total of 58 matches, including men's and women's fixtures were played during the T20 World Cup as opposed to the 15 matches that are scheduled to be played during the Champions Trophy.