Beats by Dr. Dre headphones might be opening a specialist store in London's trendy Shoreditch, following the brand's success in coming from America to the UK.
The premium headphones, with their distinctive red cables, will follow in the footsteps of Sony and Apple, who have had great success in establishing their own high street stores, rather than just providing products to existing outlets.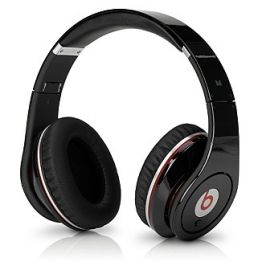 According to tech website T3, US head of marketing for Beats, Omar Johnson, said: "We've been looking at the Shoreditch area of London. We're very excited about how much the UK has embraced Beats."
A Shoreditch Beats store may appear in January, depending on the success of a pop-up store due to open in Lower Manhattan, New York over the Christmas period.
American music producer and co-founder of Beats, Jimmy Iovine told T3 about wanting to get the products into customers' hands at the new stores: "We're going to make sure there's the right demonstrations. We want people to feel it right."
Beats by Dr. Dre offers a range of in-ear and over-ear headphones, as well as being incorporated in HP laptops and some HTC smartphones, and the brand has collaborations with Lady Gaga and Justin Bieber.