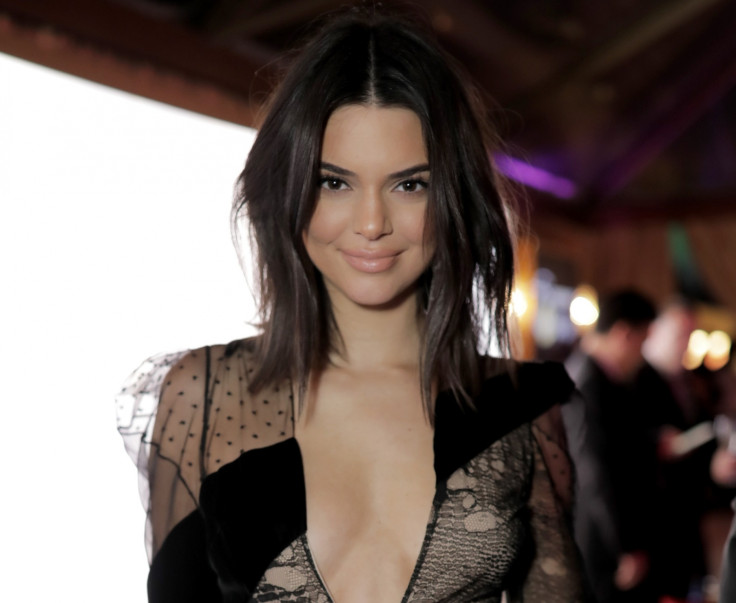 Kendall Jenner had a spectacular end to 2017 as she was crowned the world's highest paid model by Forbes magazine, beating the likes of Chrissy Teigen, Adriana Lima and Gigi Hadid by pocketing $22m (£16.6m) in earnings. However, the supermodel has had a rocky start to the New Year following severe criticism over her attire at the Milan Fashion Week.
The 22-year-old model has reportedly angered animal rights activities because she wore a huge "fur coat" over a satin print gown on the DSquared2 catwalk on Sunday (14 January). Many took to their Twitter accounts to question why Jenner wore the massive fur jacket while walking down the ramp.
"I've never seen anything as VILE as the fur coat @KendallJenner is wearing in that photo Isn't it about time this influential family took a stand against fur!??? Come on @KrisJenner @KimKardashian @kourtneykardash @khloekardashian @KylieJenner ENOUGH IS ENOUGH!" a Twitter user wrote, while another added, "Come on @KendallJenner, there's no valid justification for wearing real fur."
"@KendallJenner disgraceful supporter of FUR you are. Sickening pictures @Dsquared2," a person added in, criticising the model's outfit. One critic blamed the fashion designer Jenner modelled for on the show, saying, "@Dsquared2 you are selling fur! Really? Cruel. Needless and cruel."
People for the Ethical Treatment of Animals (Peta) also slammed Dsquared2 for still using fur in their products, saying that people will rightly be shocked to see "any label send a mountain of corpses down its catwalk" when leading fashion houses are moving away from making products from animal fur.
Even one of Europe's biggest fur producers, Norway, is joining countries that have banned fur farming, Peta's director of international programmes, Mimi Bekhechi, said, noting that the organisation will be pressuring fashion designers and celebrities to say no to fur as innocent animals are getting killed in the most inhumane ways possible to meet the demand for fur. Electrocution, drowning are the most common ways of killings animals while many are even skinned alive.
"With so many innovative and beautiful vegan fabrics now available, there's simply no excuse for choosing cruelty over kindness," Bekhechi told The Independent.
This is not the first time Jenner has been in the eye of the storm. In April 2017, she faced fierce criticism after she appeared in a Pepsi commercial, in which she seemed to be setting a Black Lives Matter-style protest by offering a policeman a can of the soft drink.
The fizzy drink giant withdrew the commercial and issued an apology just hours after releasing it. Jenner later appeared on Keeping Up With The Kardashians and said, "It feels like my life is over." Jenner's sibling, Kim Kardashian, told her, "You made a mistake".