Beautiful photos of China's Uighur Muslims celebrating the Corban Festival, or Eid al-Adha
Award-winning photojournalist Kevin Frayer visits a remote village in far western China during the 'feast of the sacrifice'.
Xinjiang province in far western China, located along the historic Silk Road, is home to around 10 million Muslims. Most of these belong to the minority ethnic Uighur group, whose Turkic language and traditions seem more at home in their central Asian neighbours such as Kazakhstan and Tajikistan than in China.
Award-winning Getty Images photojournalist Kevin Frayer visited a village in the remote Turpan County during the Corban Festival, known to Muslims worldwide as Eid al-Adha or 'feast of the sacrifice'.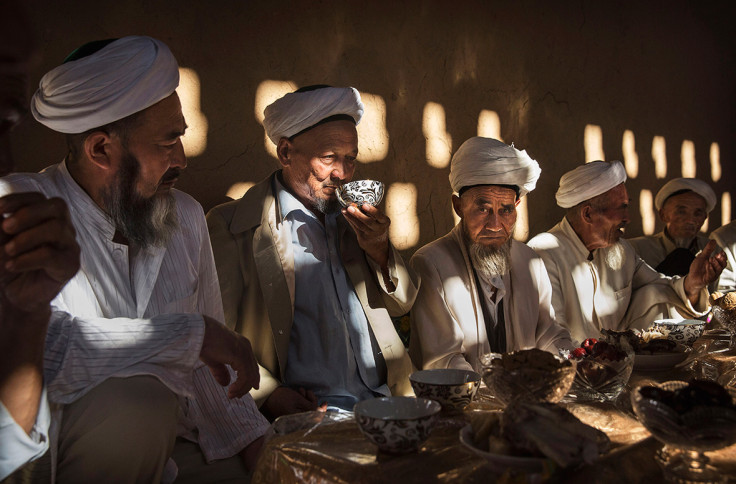 This important festival commemorates the willingness of the prophet Ibrahim — or Abraham as he is known in the Bible — to sacrifice his son in accordance with God's will, though in the end God provided him with a sheep to sacrifice instead. Muslims slaughter sheep, cattle and other livestock, and give part of the meat to the poor.
Kevin Frayer's photographs show Uighur families choosing sheep and taking them home to be slaughtered for a special holiday meal. One family smeared a little of the sheep's blood on a baby's forehead.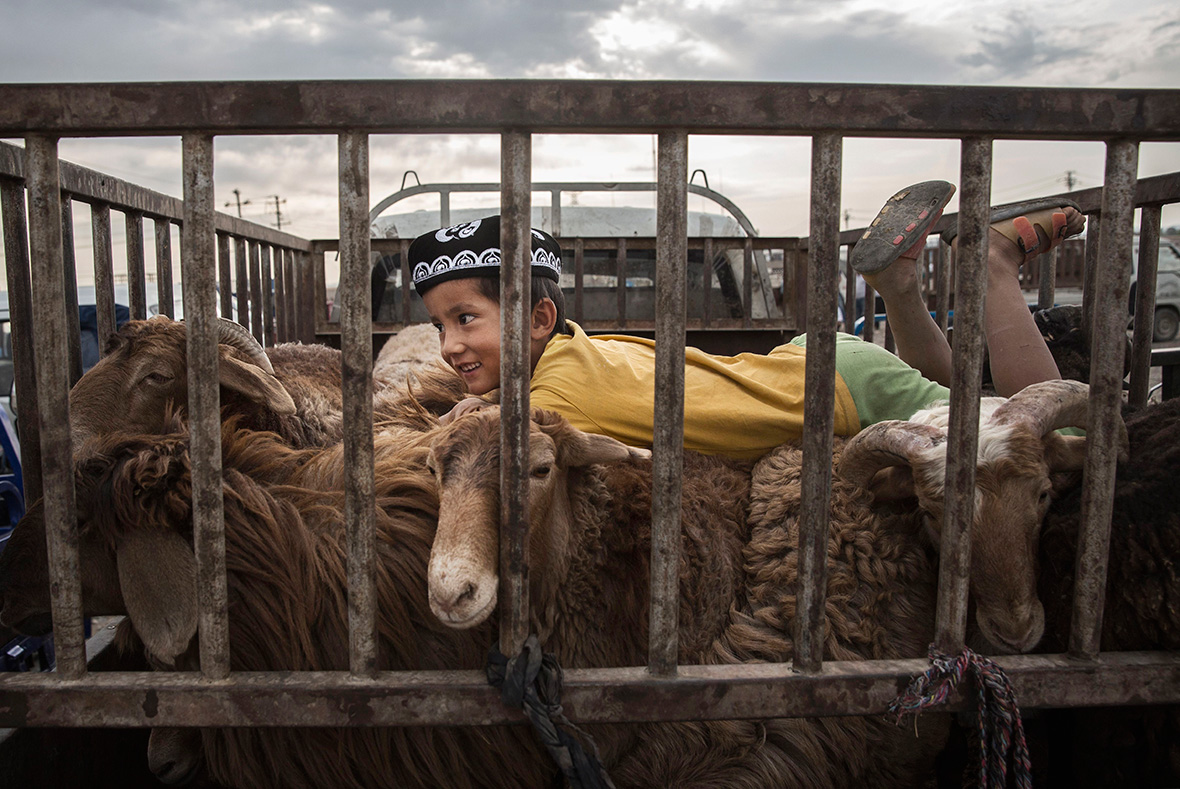 Eid al-Adha – or Corban – is an intensely religious festival. Families visit mosques and pray at the graves of their relatives to pay respects to the dead.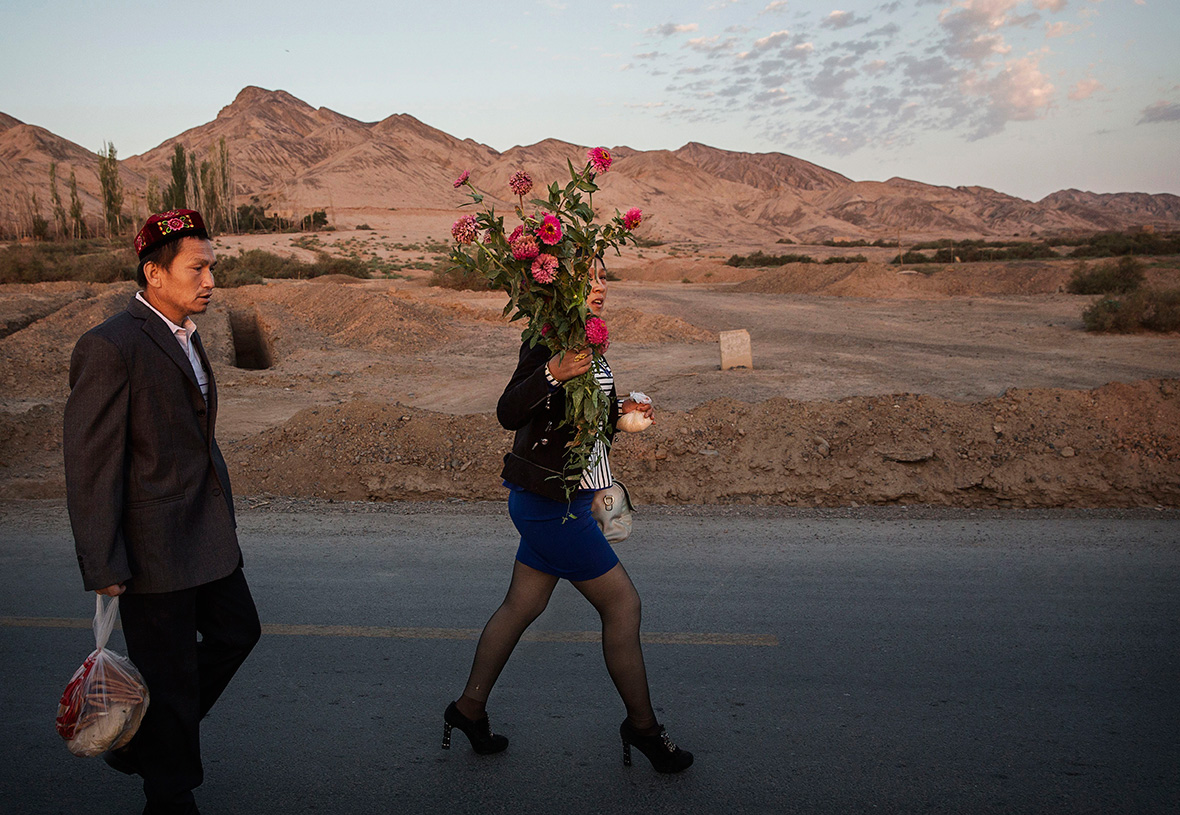 However, the festival is also a time for celebration. Women wear their brightest clothes and prepare specials meals for their extended families.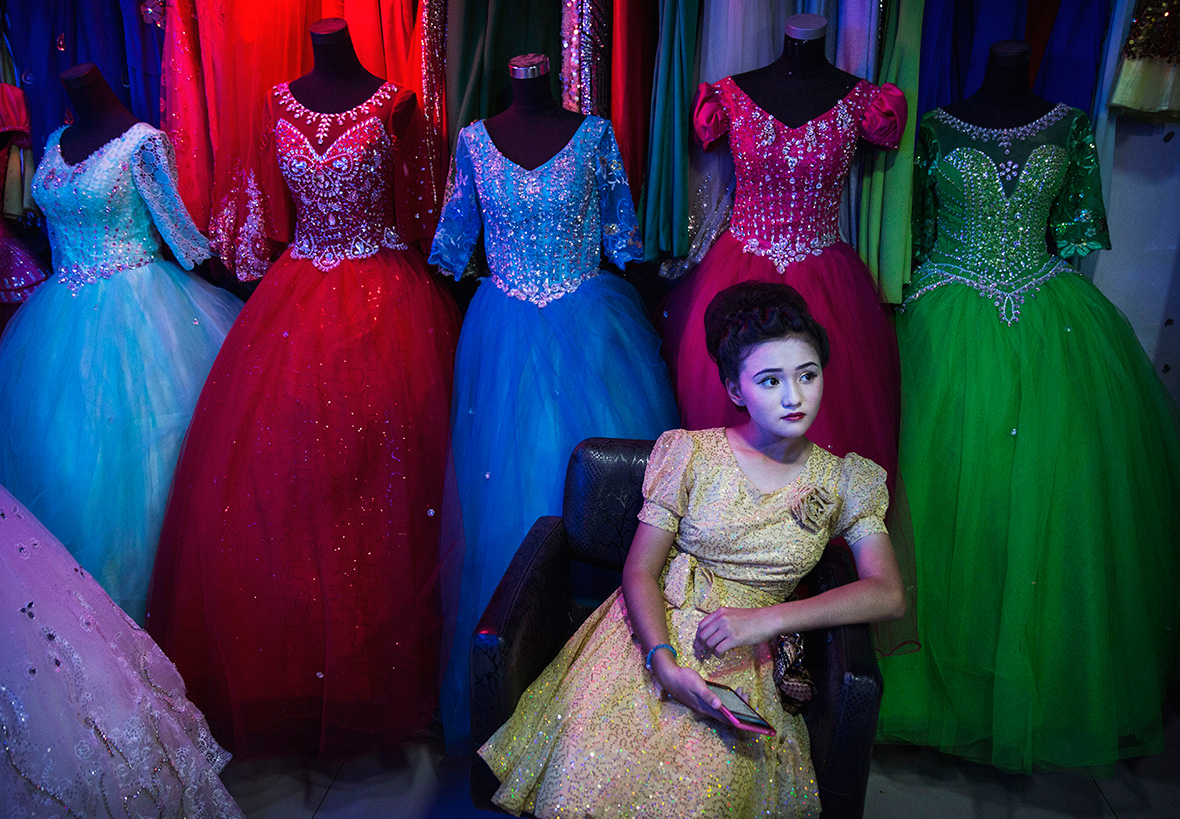 Uighurs have traditionally followed a moderate form of Islam, but many have begun adopting practices such as full-face veils for women, as China has stepped up the security crackdown of recent years. Exiles and many rights groups trace the real cause of the unrest to China's heavy-handed policies, including curbs on Islam and the culture and language of the Uighurs. China denies trying to repress the Uighurs.
© Copyright IBTimes 2023. All rights reserved.