Before and after photos show historic Old City of Aleppo, a world heritage site, reduced to rubble
The 11th century minaret at the mosque was destroyed three years ago and sections of the medieval souk were burned down.
The historic Old City of Aleppo, a world heritage site, now lies in ruins after four years of conflict. After pro-government forces recaptured the historic area from rebel fighters, Syrian army soldiers took journalists on a tour of two Old City neighbourhoods.
Before the civil war started, Aleppo was the country's largest city, a busy commercial powerhouse and a proud historic centre. Aleppo landmarks included a millennium-old minaret towering above Umayyad mosque, an imposing citadel overlooking the old city centre, a medieval souk (covered market) and a 21st century shopping mall.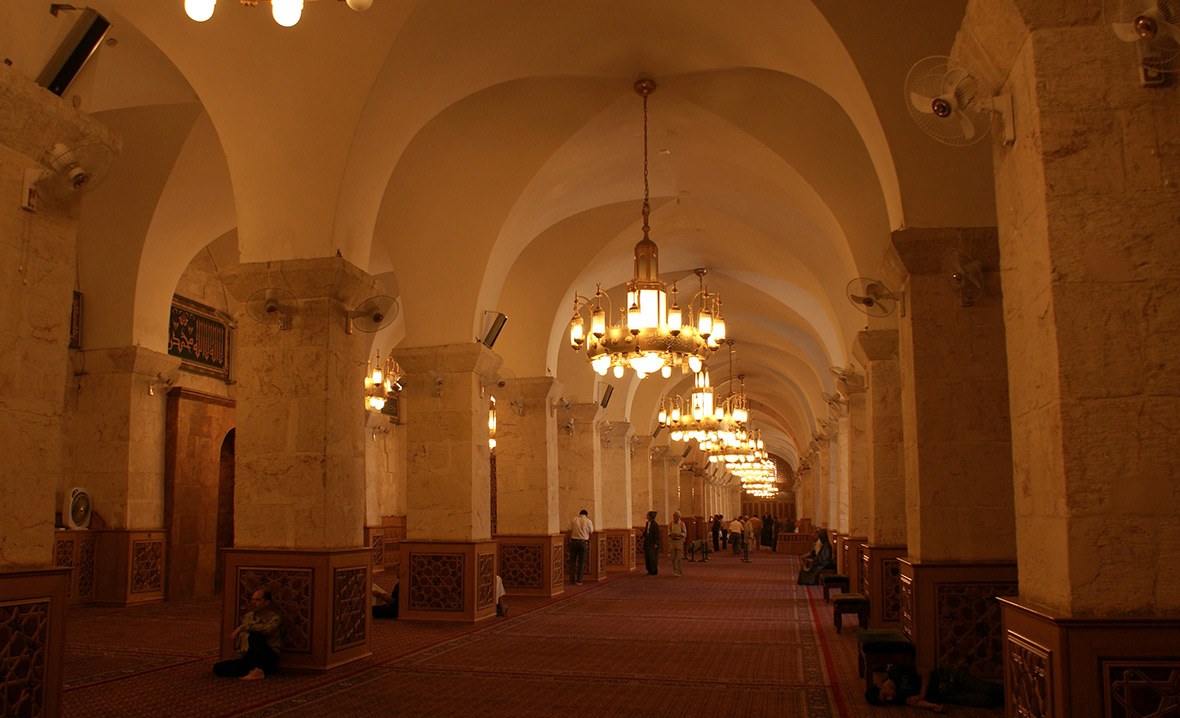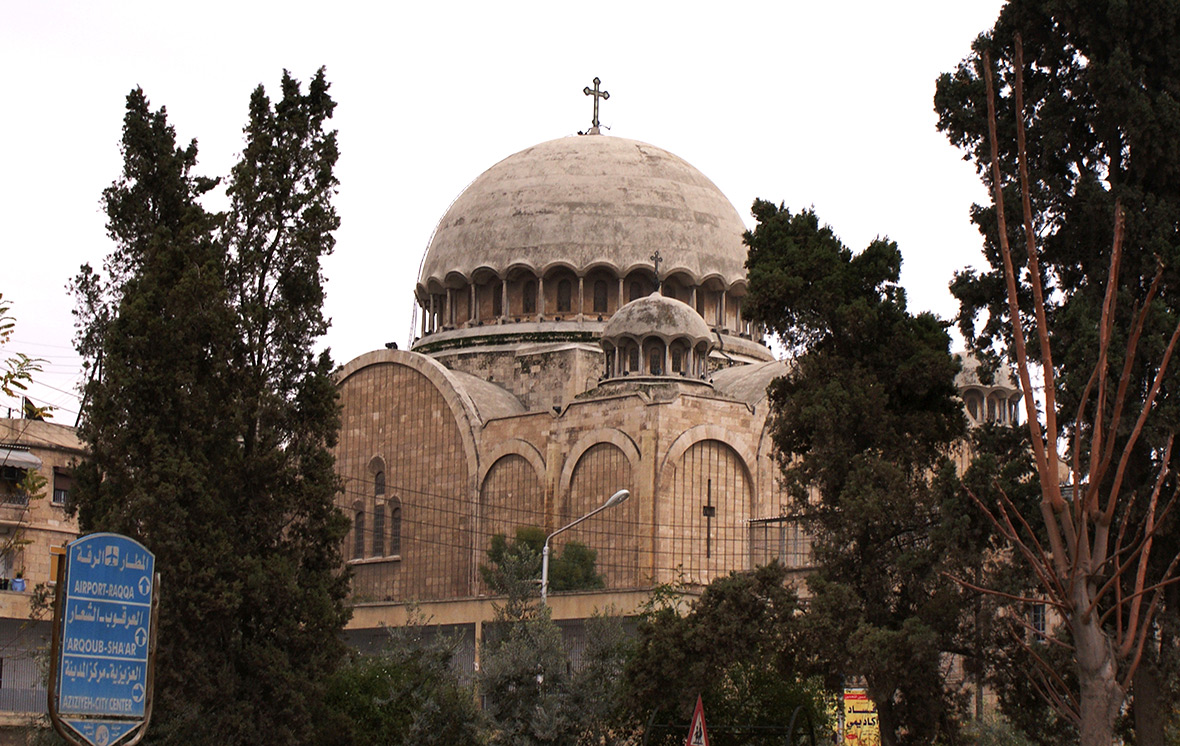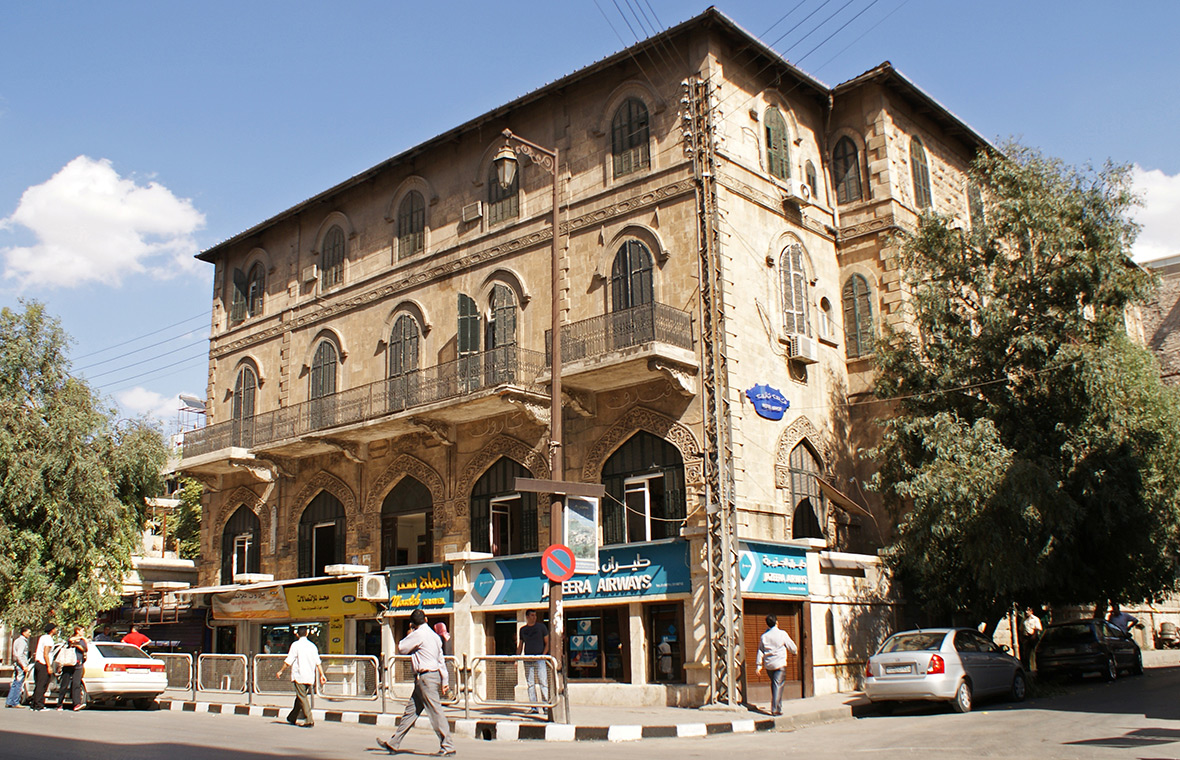 The conflict in Syria erupted in 2011 and exploded into Aleppo in the summer of 2012, when rebel fighters took over the east of the city. The rebels hoped their march into Aleppo marked the beginning of the end for President Assad, while the government in Damascus pledged to swiftly drive them out. Neither side achieved those goals, and the war in Aleppo dragged on more than four years.
As the fighting ground on, Aleppo became the biggest prize of the civil war, even as the city itself crumbled under air strikes from government forces and bombardment by both sides. The 11th century minaret at the mosque was destroyed three years ago, and sections of the medieval souk have been burned down. Street after street in Hamediya and al Rashdeen neighbourhood are reduced to rubble.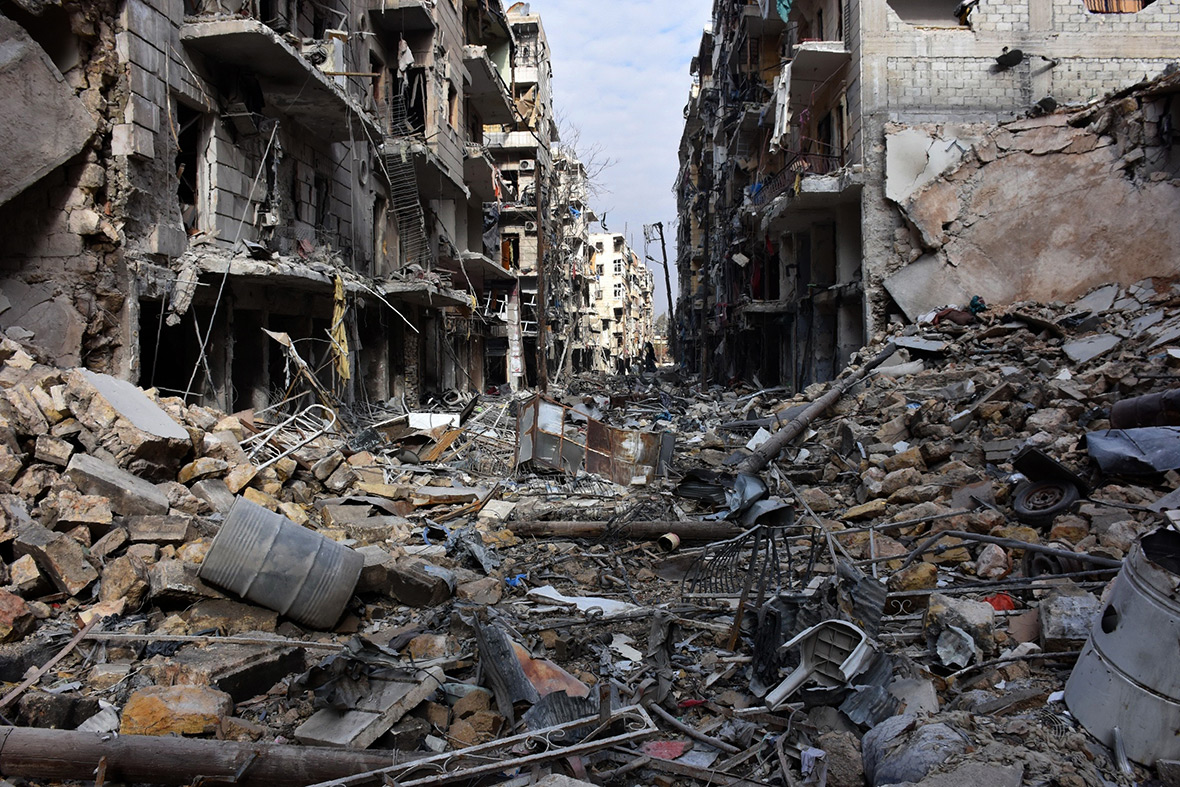 The Russian military said on Friday 9 December it had helped more than 8,000 Syrian citizens flee parts of eastern Aleppo still controlled by rebels in the last 24 hours, including almost 3,000 children. The Russian military said in a statement that 14 rebels had also surrendered to Syrian government forces, laying down their weapons and crossing into western Aleppo. They had all been pardoned, it said.
Russia announced that the Syrian army was suspending combat operations to allow for the evacuation of civilians from besieged rebel-held districts, but residents and medics inside eastern Aleppo said there was no let up in the bombardment. During a tour of Old Aleppo, Reuters journalists counted the sound of nine air raids in about half an hour. The Russian defence ministry said its forces were working hard to demine areas in eastern Aleppo.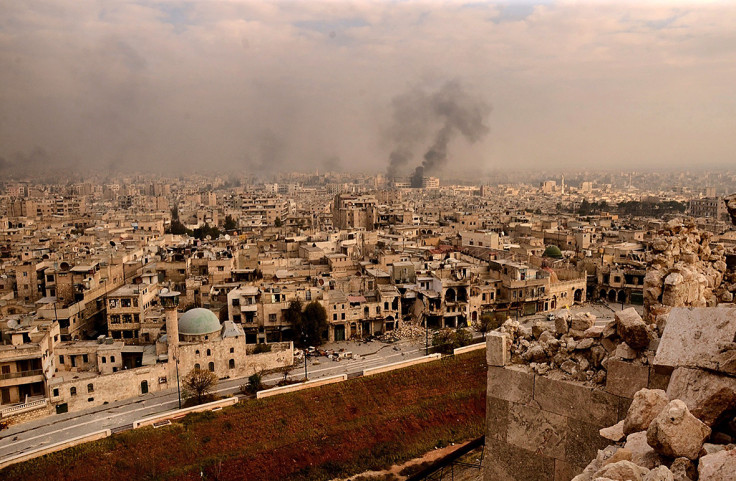 Tens of thousands of residents have fled to western Aleppo, and those remaining are now cornered in the southern part of the formerly rebel-held east. Photos show families emerging from ravaged districts, some of them with children, as civilians continued to stream out of the ever-shrinking enclave that had been held by rebels since 2012.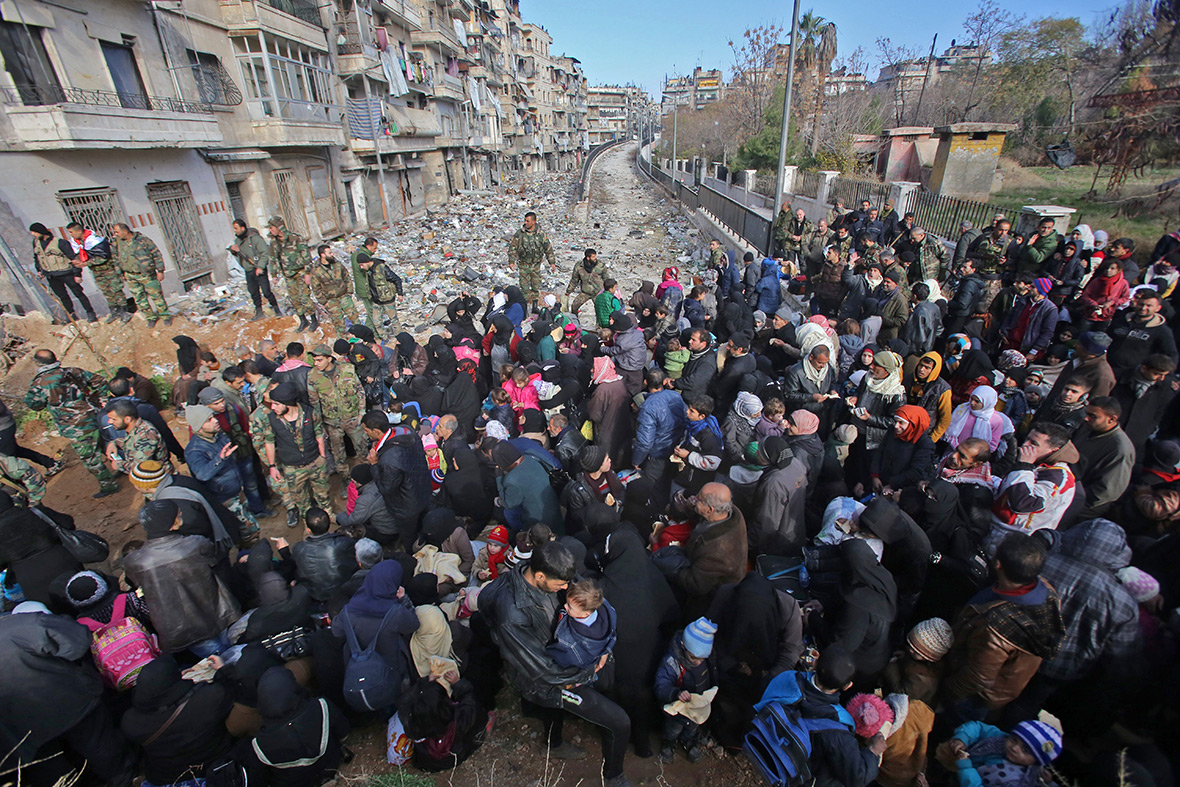 The UN human rights office said it is deeply concerned about reports that hundreds of men have gone missing after crossing from eastern Aleppo into government-controlled areas of the city. Spokesman Rupert Colville said that family members have reported losing contact with the men, who are between the ages of 30 and 50, after they fled opposition-held areas of Aleppo around a week or 10 days ago.
Colville said the UN High Commissioner for Human Rights is also concerned by reports that some civilians trying to flee are being blocked by armed opposition groups and in some cases being fired upon.
An opposition official disputed government claims that the army now holds 90 per cent of eastern Aleppo, saying that more than a dozen neighbourhoods remain in rebel hands. "More than thirty per cent of east Aleppo is controlled by us," said Osama Abu Zayd, an adviser to the loose rebel umbrella group known as the Free Syrian Army. Speaking from Turkey, where he is based, he said the Syrian army and Russians were still targeting rebel positions on the front lines.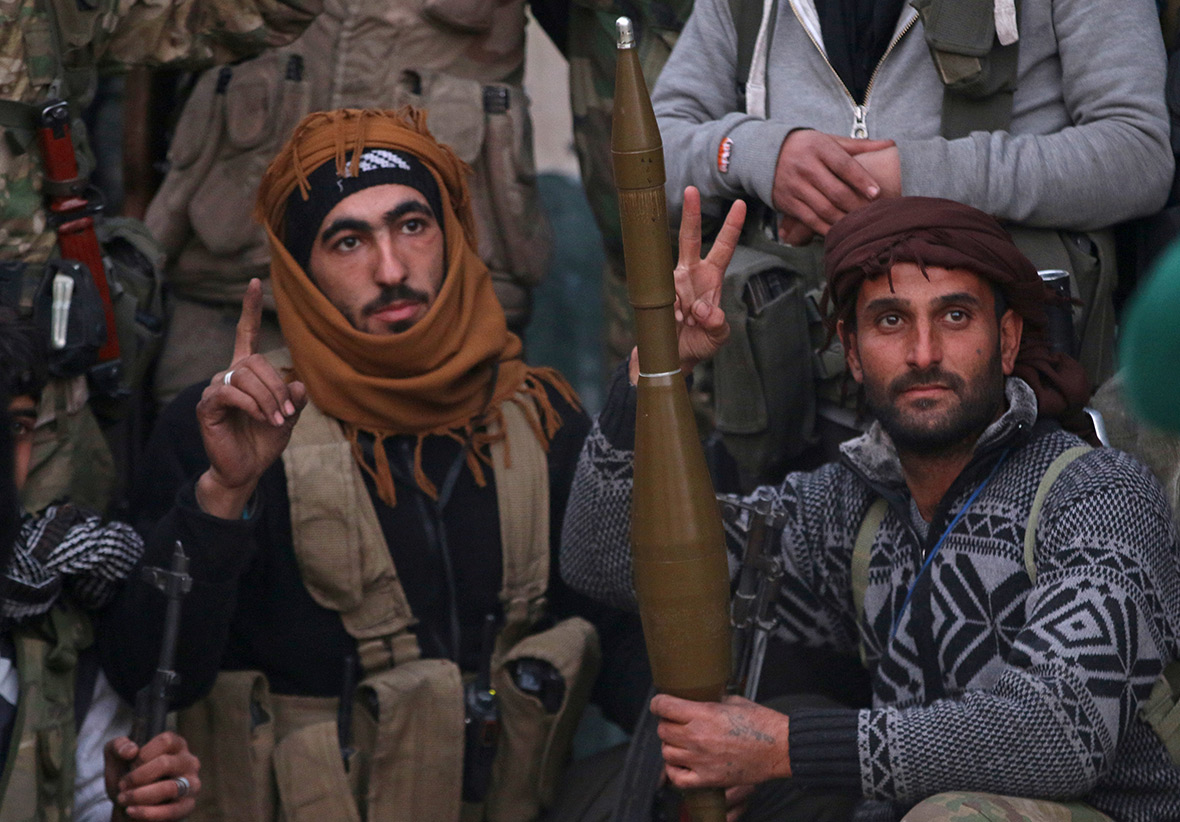 Russia's military, meanwhile, said it has helped more than 8,000 civilians leave the rebel-controlled eastern part of Aleppo in the last 24 hours.
© Copyright IBTimes 2023. All rights reserved.