More than 50,000 people have fled rebel-held eastern Aleppo over the past four days as pro-government Syrian forces press on with their campaign to reclaim the divided city, according to the Syrian Observatory for Human Rights. This figure is more than double the estimate of 20,000 given by the International Committee of the Red Cross.
UN humanitarian chief O'Brien has warned that Eastern Aleppo is on the verge of becoming "one giant graveyard", urging warring parties and those with influence over them to put an end to the killings and human suffering.
The total number of displaced people in the city is around 400,000, according to UN special envoy Staffan de Mistura. The UN has food for 150,000 people ready in western Aleppo but it still cannot reach roughly 250,000 who remain in the enclave, where food stocks have run out and surgery is being done in basements without anaesthetic, de Mistura's humanitarian advisor Jan Egeland said.
The Syrian army and its allies captured a large swathe of eastern Aleppo from rebels earlier this week, in an attack that threatens to crush the opposition in its most important urban stronghold. Government officials say they want to "liberate" the area, calling the opposition fighters "terrorists", and accusing them of holding civilians there hostage.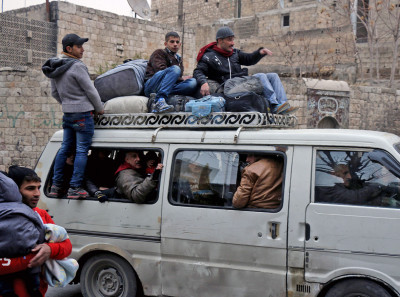 Rescue workers said more than 45 people died in an artillery bombardment of rebel-held eastern Aleppo. Photos and video show bodies lining lined the streets, their bags and few belongings close by their sides. Jawad al-Rifai, who took the pictures for the Aleppo Media Centre, said they were civilians — mostly women and children — fleeing shelling and air strikes on other parts of the city.
"They were fleeing on foot. They were coming to our side," said Ibrahim Al-Haj, a member of the Syrian Civil Defence teams, explaining that the displaced were heading to what they thought was safer ground. "There were children, baby bottles and bags all over." Syria's UN Ambassador Bashar Ja'afari accused the rebels of firing on civilians as they tried to flee eastern Aleppo.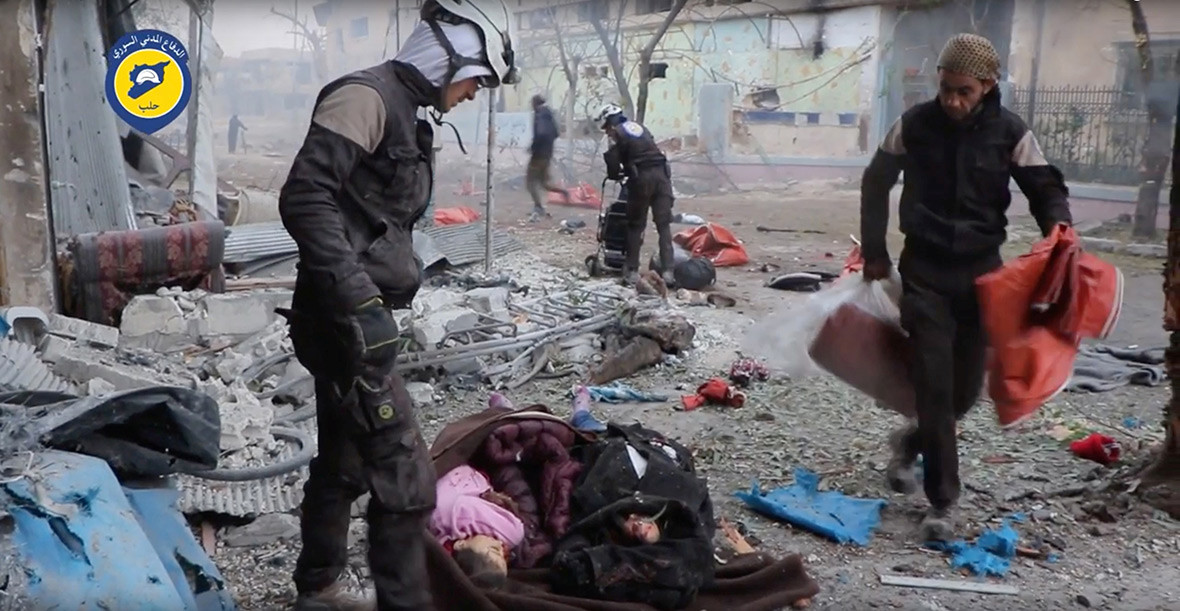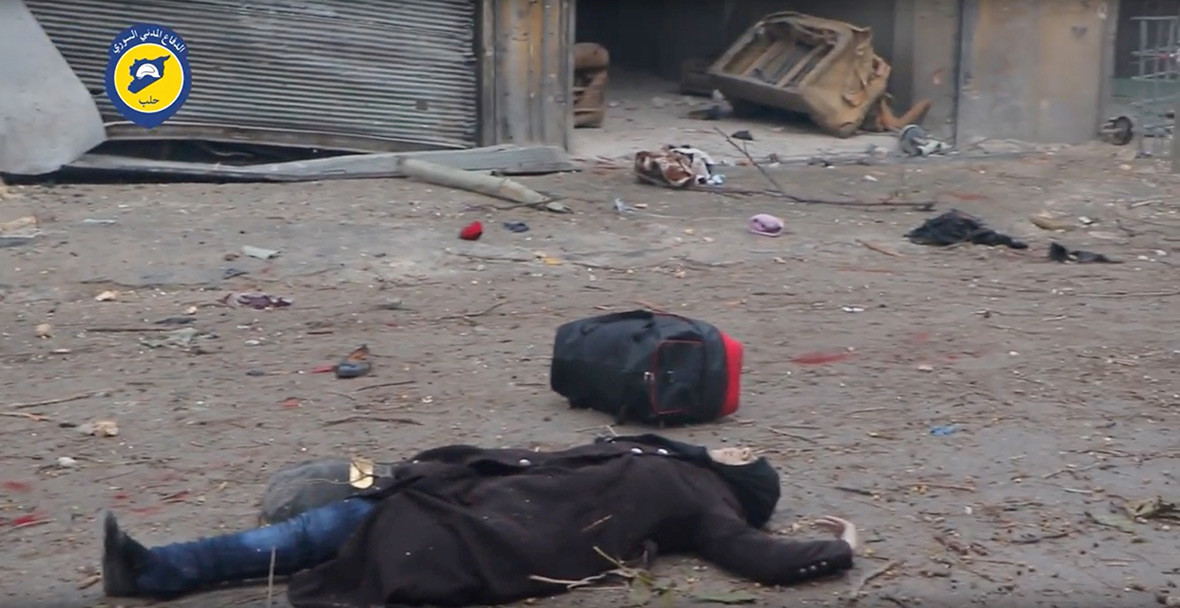 Parties to the Syrian conflict have systematically disregarded the laws of war, showing time and again that they are willing to do anything to gain military advantage, the UN humanitarian chief said. Stephen O'Brien told an emergency meeting of the Security Council that was nowhere more apparent than in the besieged city of eastern Aleppo with nearly a quarter of million people trapped inside.
He said there was no longer any properly functioning hospital in eastern Aleppo, which has been under siege for nearly 150 days and that most of the people trapped inside don't have the means to survive much longer. He called on the Syrian government to allow the UN and its humanitarian partners unrestricted access to deliver food and medical aid.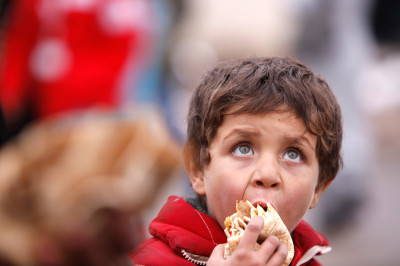 The president of the Aleppo local council begged for the Syrian government assault on eastern Aleppo to be halted to create a safe corridor for civilians to leave the besieged city. Brita Hagi Hasan called for the immediate establishment of safe corridors for potentially some 250,000 civilians to leave the city.
UN envoy Staffan de Mistura told the council that his office has received credible reports of opposition groups preventing civilians from fleeing areas under their control. Also, he expressed concern that many fleeing the city, who are perceived to have links to the opposition, were being detained by government forces. The International Committee of the Red Cross called for access to east Aleppo, which it has not been able to reach with food, medicines and other relief supplies since April.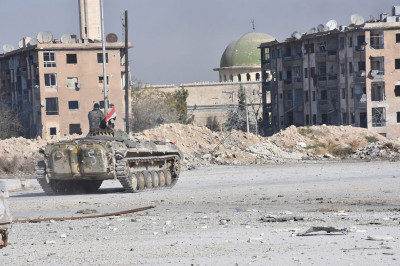 Meanwhile, Russia has called on international humanitarian aid organisations to work harder to provide assistance to residents in Syria's Aleppo. Sergei Rutskoy, chief of the Main Operational Directorate of the Russian General Staff, said that the humanitarian situation in Aleppo has gotten worse since the militants' departure, as they destroyed all basic infrastructure while fleeing the city, leaving residents at higher risk of having no water or electricity.
According to Rutskoy, Russia has reduced the number of military forces in Syria, as well as sending no warplanes near Syria's Aleppo for 44 days, nor come within a 10km boundary of the city.