Following on from the first sneak peek which emerged online in February, Focus Features has released a new trailer for upcoming drama thriller The Beguiled starring Colin Farrell, Kirsten Dunst and Nicole Kidman. While the previous look merely teased the basic premise, the second manages to establish the film's expectedly eerie yet seductive tone.
Based on the 1971 film of the same name starring Clint Eastwood (and Thomas Cullinan's 1966 before that), The Beguiled centres around an injured Civil War soldier, who finds himself taking refuge at a reclusive all-girl's school in Virginia. But as he starts to recover, his developing romantic relationships with several of the women at the establishment causes tension and eventually, both pupils and teachers enact bloody revenge on their "unwelcome visitor".
Or so the teaser suggests anyway... good things don't usually follow a scene involving chloroform and the phrases, "Get the saw" and "Bring me the anatomy book" now, do they? Nevertheless, it seems to safe to assume that audiences will be flocking to see this one; as it explores competition and attraction in a visually stunning way.
Speaking at CinemaCon earlier in the year, writer-director Sofia Coppola described the film as 'intriguing, sexy, fun and dark' and admitted that 'it takes a turn you wouldn't expect'. Although it was originally penned by a man, she also confirmed that this version of The Beguiled will come 'from the woman's point of view'.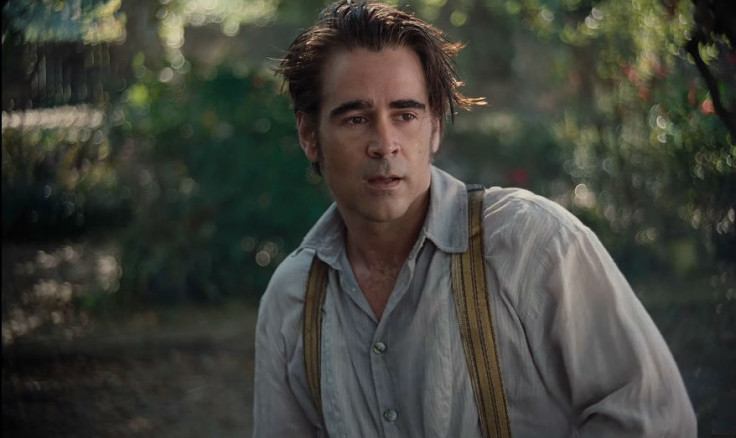 Coppola's last feature-length film The Bling Ring came out in 2013. Since then, she has only directed Netflix television special A Very Murray Christmas. Throughout her career, the filmmaker has collaborated with Dunst a couple of times; in both Marie Antoinette and The Virgin Suicides. She previously worked with Elle Fanning – who also appears in The Beguiled – in the 2010 comedy drama Somewhere.
Also starring Pete's Dragon actor Oona Laurence and The Nice Guys standout Angourie Rice, The Beguiled is set to premiere at Cannes Film Festival in late May, where it will compete for the prestigious Palme d'Or against the likes of Bong Joon-Ho's Okja and Yorgos Lanthimos' The Killing Of A Sacred Deer. It will receive a limited release in the US from 23 June, opening in more cinemas nationwide on 30 June and will reach UK cinemas on 14 July.