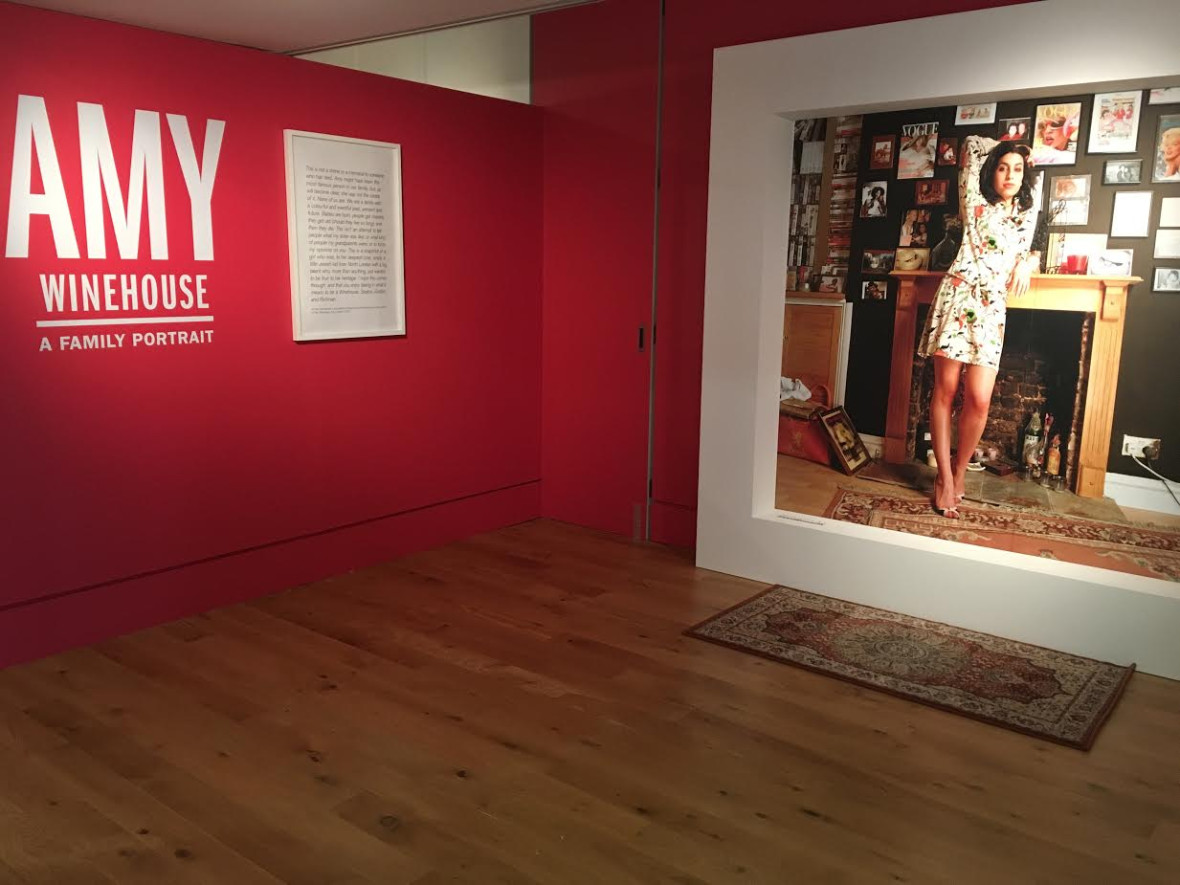 Fans will remember Amy Winehouse as the superstar with mesmerising vocals but few will know the late singer simply as a regular Jewish girl. This is how Winehouse's family have presented the Back To Black singer in an intimate exhibition at The Jewish Museum in Camden.
After a brief yet successful stint back in 2013, Amy Winehouse: A Family Portrait, will open its doors to the public for a second outing, this time with an extended run from 16 March to 24 September 2017. It provides a rarely seen look at the childhood and upbringing of the woman behind the beehive, charting Winehouse's Jewish roots to her meteoric rise in music as a Grammy-winning singer.
Under The Amy Winehouse Foundation, a charity launched by Winehouse's family after her untimely death in July 2011, the singer's older brother, Alex Winehouse and his wife Riva have helmed the exhibition. At the opening of the exhibition, Alex is clear to state: "This is not a shrine or a memorial to someone who has died. Amy might have been the most famous person in our family, but, as will become clear, she was not the centre of it."
Alex continues: "None of us are. We are a family with a colourful and eventful past, present and future... This isn't an attempt to tell people what my sister was like, or what kind of people my grandparents were, or to force my opinions on you. This is a snapshot of a girl who was, to her deepest core, simply a little Jewish kid from North London with a big talent who, more than anything, just wanted to be true to her heritage."
Setting the tone, an extensively large family tree welcomes the visitor while detailing how the Winehouse family laid roots in London. Blown-up on the walls surrounding Winehouse's treasured belongings, are quotes lifted from a letter the Rehab singer wrote in 1997 to apply for a place at the Sylvia Young Theatre School. One outtake reads: "All my life I have been loud, to the point of being told to shut up.
"The only reason I have had to be this loud is because you have to scream to be heard in my family. My family? Yes, you read it right. My mum's side is perfectly fine, my dad's family are the singing, dancing, all nutty musical extravaganza."
Winehouse was clearly proud of her Jewish heritage. Jo Rosenthal, who curated the exhibition, explained just how family shaped Winehouse's inner-being, telling IBTimes UK: "Jewishness was very important to her but as many people have picked up, it's not necessarily the traditional idea of being Jewish that people might have which is usually associated with religious observances. Amy herself said that being Jewish isn't necessarily about saying prayers or observing laws, but it's about family, community and looking out for each other. Jewish family roots and immigrant Jewish family history were really important to shaping who she was and how her career panned out."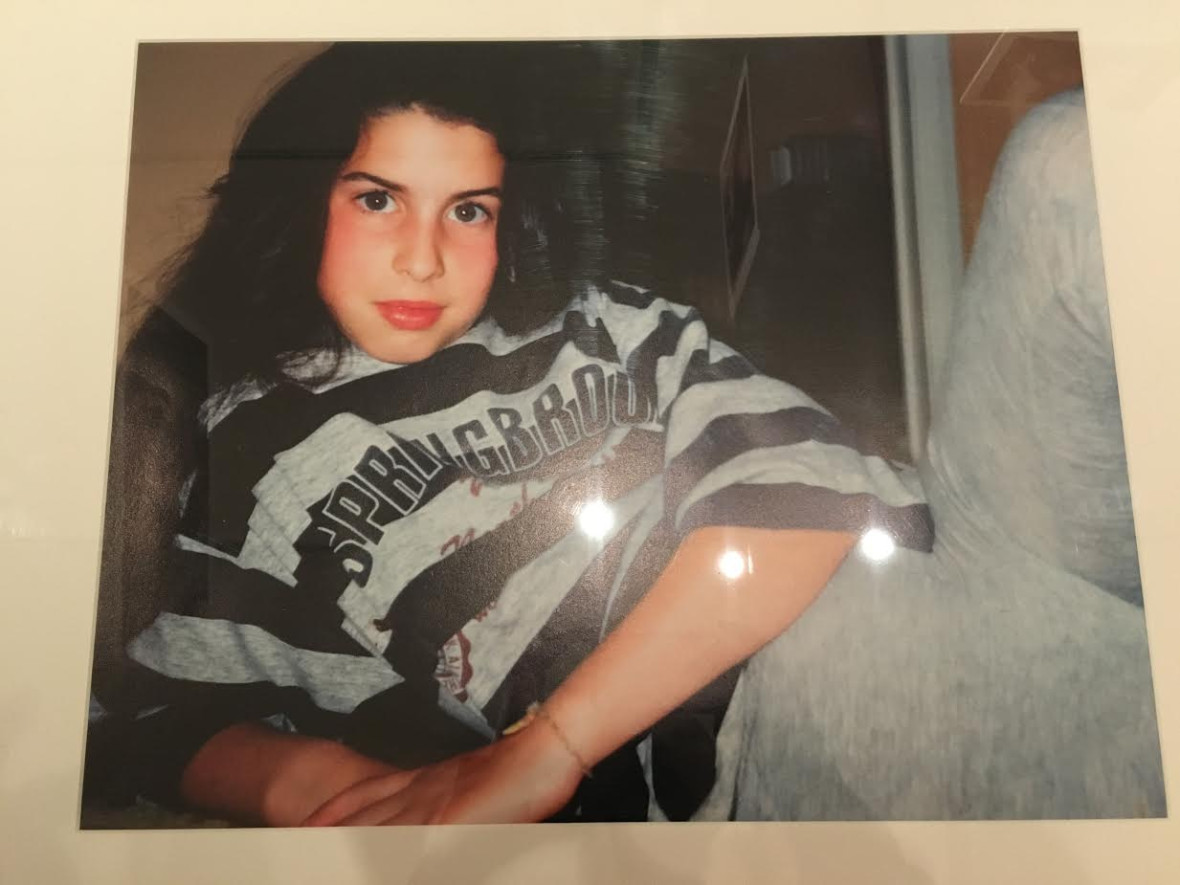 Rosenthal adds: "As [Alex] put it, she was just a Jewish girl from north London, which is drawing back into a more ordinary sense of who she was."
Those hoping to indulge in the celebrity gossip aspect of Winehouse's life – notably her turbulent romantic relationships – will be sorely disappointed as A Family Portrait serves purely as a representation of the singer behind-closed-doors. Rosenthal explains: "There's a real intimacy and warmth, and we really wanted visitors to feel at home, like they were being invited into a space where possible. We've thrown open the cases allowing people to peer into her life. We didn't want it to be in anyway indulging in hero worship, we wanted it to be very personable and relatable and down-to-earth."
Visitors will certainly feel at home as, rather than play Winehouse's own classic singles like Rehab and Tears Dry On Their Own, the curators have chosen to instead play songs from Winehouse's personal music collection – think Frank Sinatra, Ella Fitzgerald and Louis Armstrong. As Rosenthal states: "If you were in her flat, she wouldn't be playing her own music."
Perhaps one of the most surprising revelations from the exhibition is the story behind Winehouse's famous Betty Boop-style tattoo. It was actually designed with Winehouse's beloved grandmother, Cynthia, in mind. Rosenthal reveals: "When you look at that tattoo of the 1950s vintage woman, you might not make the connection with a Jewish grandmother in the east end of London but Cynthia was a huge influence on her style."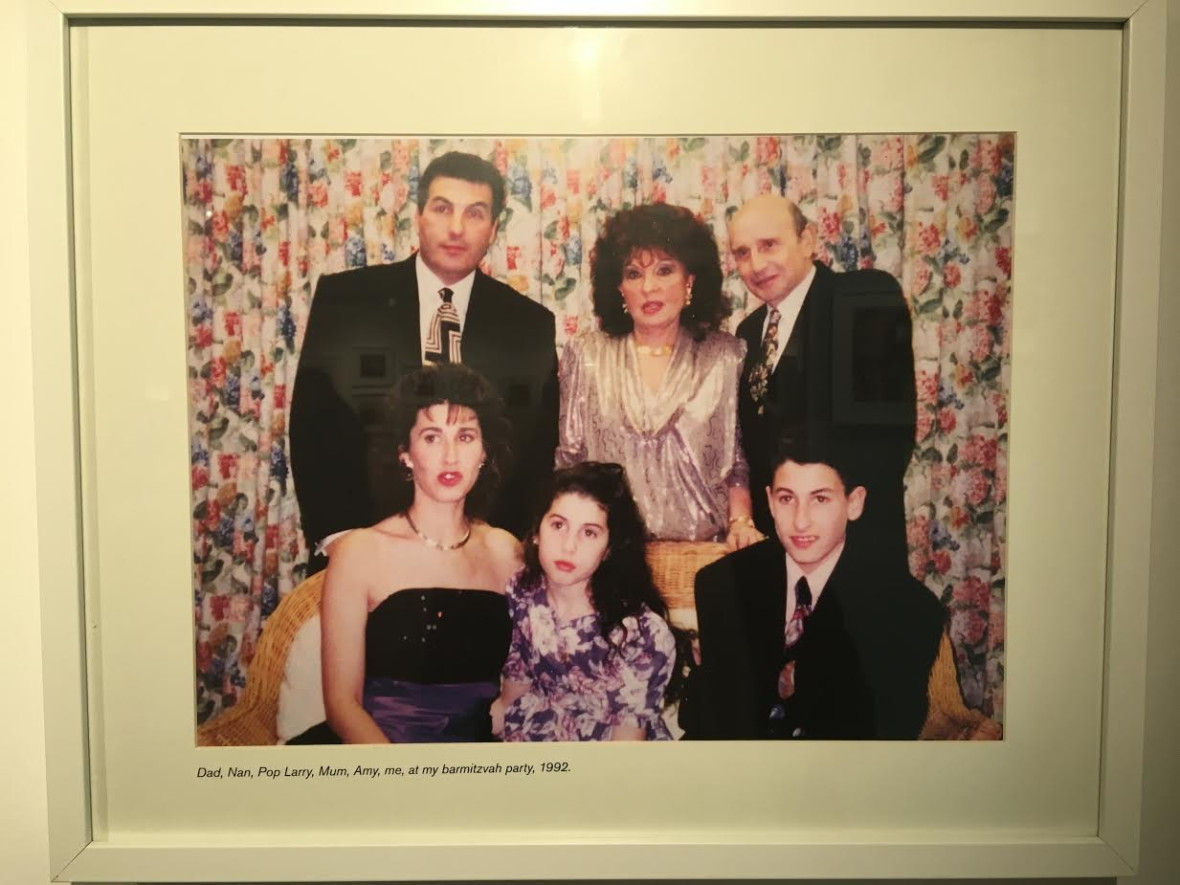 This time, the exhibition offers a more interactive experience with visitors able to take part in the Street Art Trail, which is located around Camden with the aim of finding works from street artists. The hunt ends up at The Jewish Museum with an epic installation created by Pegasus, a well-known yet semi-anonymous artist who was close friends with Winehouse.
Following the 10th anniversary of Winehouse's final album Back To Black and with the exhibition going global with residencies in Tel Aviv, San Francisco and soon, Australia, Winehouse's influence on pop culture is just as strong after her death.
Reflecting on Winehouse's influence, Rosenthal says: "It doesn't seem to be diminishing with age. People are starting to realise now she's sadly no longer with us that she wasn't a one-hit wonder. Although at the time when things really took off for her, it happened so quickly and she achieved such a catastrophic level of fame that everything went a little crazy. But now, people are starting to take stock of her talent, lyrically as well as vocally. She's going to be established as one of the giants of our time."