While sci-fi fans have always hoped that a fourth movie in The Matrix franchise would eventually come into fruition, it looks like they might have to settle for a reboot instead. According to The Hollywood Reporter, Warner Bros. Pictures are reportedly working on the potential revival with screenwriter Zak Penn (Avengers Assemble) in talks to pen the script. Creed star Michael B Jordan is a contender to play protagonist Neo, the character that was previously brought to life by Keanu Reeves.
And it doesn't look like the lead actor is the only one getting an update either. The Wachowskis – who wrote and directed all three instalments in the existing Matrix trilogy – are not involved in the reboot as it stands. The publication went on to say that Warner Bros are keen to have the siblings engaged in the project in some way though, or at the very least have them offer up their blessing for the reboot to go ahead.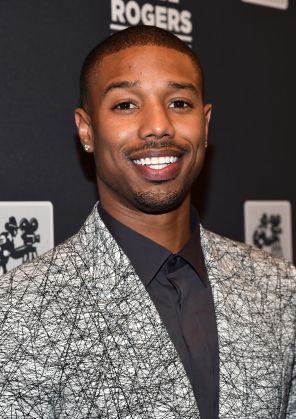 Instead, it was allegedly Joel Silver, the producer of the original movies, who approached Warner Bros about the idea of a new film despite having sold his interest in all his movies to the studio in exchange for a $30m (€24.6m) payout back in 2012. THR also claims that the studio are somewhat wary of having Silver aboard the project due to his reputation of budget-control issues and his strained working relationship with the Wachowskis. Neither the studio, nor Silver, have commented on this.
Also starring Hugo Weaving, Laurence Fishburne and Carrie-Anne Moss, The Matrix sees computer hacker Neo discover that life as he – and most other people – knows it is actually an elaborate facade created by a cyber-intelligent race. Meanwhile, it use humans' essences to fuel The Matrix which in turn helps it maintain its rule over the "real" world.
Between the first film being released in 1999 and the third in 2003, The Matrix franchise made a huge $1.6bn at the box-office worldwide. They were also met with decent critical acclaim and earned a cult-like following, influencing futures films such as Sucker Punch, Wanted and Inception, so it's understandable why the studio would be so keen to revisit the material. As it stands, there is no official word as to when the reboot would reach cinemas.