Amy Winehouse birthed a beautiful monster with her critically acclaimed second album Back To Black. This stunning collection of jazz and soul-influenced numbers won Grammys, broke records and propelled the north Londoner to unprecedented global fame. Back To Black became a phenomenon in itself that was probably not matched until Adele's best-selling LP, 21, five years later.
Released on 27 October 2006, it would tragically be Winehouse's last album before her untimely death in July 2011. But Back To Black nonetheless remains a timeless classic. As the music world celebrates its 10th anniversary today (Thursday 27 October), IBTimes UK remembers its impact on pop culture and how Winehouse paved the way for other British female solo singers.
Second album curse
By 2006, Winehouse had achieved marginal success with her acclaimed debut Frank. The record served to pin Winehouse on the musical map but she needed to really hit the ball out of the park with her next offering.
She broke the notorious 'difficult second album' curse with Back To Black, which was even more polished and pioneering than her debut. With pressure, sheer hunger to excel and, unfortunately, romantic heartbreak spurring her on, Winehouse collated one of the most genius dream teams music has enjoyed this century.
The dream team
It mostly comprised herself, superstar DJ Mark Ronson and esteemed hip hop producer Salaam Remi. All from very different backgrounds but able to seamlessly blend jazz, soul and hip hop. The result was stellar. Of course, it helped that Rehab was a strong lead single for the record.
Only Winehouse could turn her battle with addiction into lighthearted and witty subject matter that would unite the world in singalong.
Rehab was one of the many album tracks which symbolised her knack of recounting a difficult period in such a real way while still interjecting some of of her famous humour. Case in point, as Winehouse slams a cheating lover on Me & Mr Jones: "What kind of f*****y is this? You made me miss the Slick Rick gig... / No, you ain't worth the guest list, plus one or all of them girls you kiss."
Other lyrics depict raw heartache in a ferociously relatable way. Winehouse sings on title track Black To Back: "We only said goodbye with words, I died a hundred times/ You go back to her and I go back to us," and, "He left no time to regret, kept his d**k wet/ With his same old safe bet."
Reflecting on Winehouse's lyrical skills, Ronson once told The Telegraph: "When she wrote, there was no editing. It came out like, this is the truth and this is how it's going to stay."
Bittersweet love
It would be hard for another musician to replicate Winehouse's indelible way of storytelling and they would be foolish to even try. Because her lyrics came directly from her own emotions, experiences and one particularly destructive relationship.
Before Adele slammed her ex-lover on 21, Back To Black was the original heartbreak album for the new age. At some point in 2006, Winehouse became entangled in a turbulent romance with Blake Fielder-Civil who dumped her to reunite with an ex-girlfriend. The devastation prompted her to pour her heart into what became Back To Black.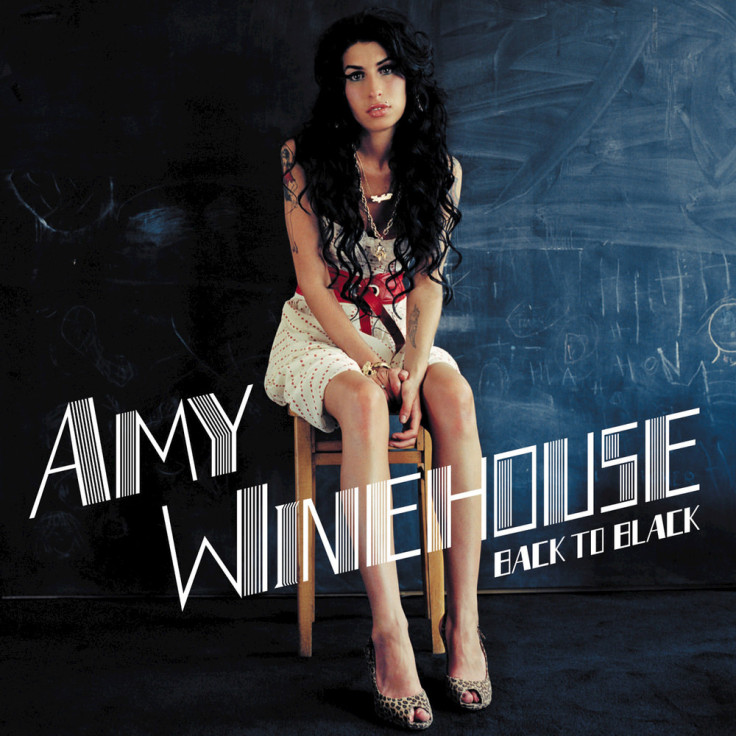 In case you ever wondered, Fielder-Civil was the reason Winehouse "cried on the kitchen floor" in You Know I'm No Good.
While some album tracks were quite brash in their approach to the break-up, others played on the heartstrings more delicately. Love Is A Losing Game is one of those both in sound and lyrics. Winehouse coos: "Though I battled blind, love it is a fate resigned... / Over futile odds, and laughed at by the gods/ And now the final frame, love is a losing game."
Winehouse and Fielder-Civil would eventually reunite and marry before divorcing two years prior to her death. Gradually, Winehouse's broken heart became overshadowed by the album's meteoric commercial success.
The gift that keeps on giving
The scale of Back To Black's accolades are staggering. The 11-track record earned Winehouse best pop vocal album, record of the year, song of the year and best female pop vocal performance for Rehab at the 2008 Grammys. Back To Black also topped the UK charts, is certified platinum 12 times by the British Phonographic Industry and has sold over 12 million copies to date.
It is also the UK's second-best-selling album of the 21st century.
Ironically, Winehouse sits behind Adele on that list even though the latter's success came later. It is arguable that the level of Adele's fame would not have been possible without Winehouse opening the door.
Following in her footsteps were a slew of dominant female musicians. Adele's 19 arrived in January 2008 while Duffy's debut Rockferry dropped two months later. Paloma Faith also released her first album Do You Want The Truth Or Something Beautiful? in 2009. All three were celebrated in their own right at the time and certainly have Winehouse to thank.
Adele has never shied away from crediting Winehouse where it is due. The Someone Like You singer once said at a show: "[Winehouse] was the coolest m**********r on earth. Because of her I picked up a guitar and wrote my own songs and if it wasn't for her, that wouldn't have happened."
A lot of things in music would not have happened if it weren't for Amy Winehouse. Adele may not have become the superstar she is. Break-up albums may not have been so compellingly frank. But ultimately, we would never have heard the outstanding body of work that is Back To Black and that in itself would be a crime against music.
Listen to Amy Winehouse's Back To Black album: