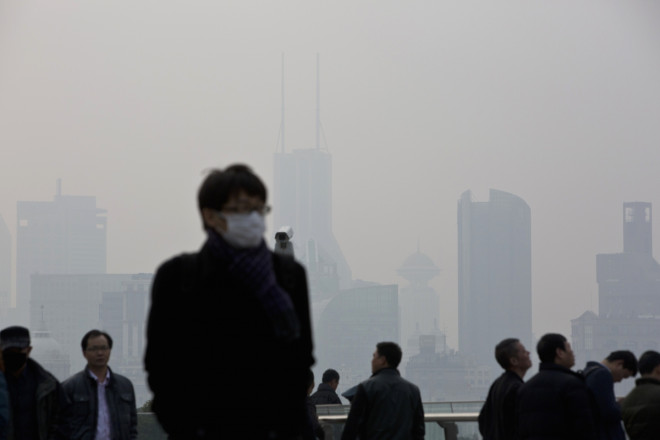 Desperate times calls for desperate measures. That's why Beijing artist Liang Kegang chose to bring back a glass jar of fresh air from sunny Provence in France to protest against his home city's 'foul' pollution.
He collected the precious sample of air while on a business trip and on his return put it up for auction before a group of 100 Chinese artists and collectors and it fetched 5,250 yuan (£512).
"Air should be the most valueless commodity, free to breathe for any vagrant or beggar.," he said. "This is my way to question China's foul air and express my dissatisfaction."
Chengdu-based artist and entrepreneur Li Yongzheng was the highest bidder at the auction.
Yongzheng said: "I have always been appreciative of Kegang's conceptual art, and this piece was very timely.
"This past year, whether it was Beijing, Chengdu or most Chinese cities, air pollution has been a serious problem. This piece of work really suits the occasion."
Liang's work is part of a wave of recent artistic protests reflecting widespread dissatisfaction over air quality in China.
Bags containing mountain air from the Luanchan County region were recently shipped to citizens suffering in the smog-chocked city of Zhengzhou. It was believed to be a ploy by a local travel firm to lure residents away from the city to the mountainous regions with the promise of breathable fresh air.
Chinese President Xi Jinping also joked to delegates in the Guizhou province during a gathering of the National People's Congress that the region could put its air up for sale. Then within days the province's tourism bureau announced plans to sell canned air as souvenirs.
Provincial tourism director Fu Yinchun said: "Canned air will force us to stay committed to environmental protection."