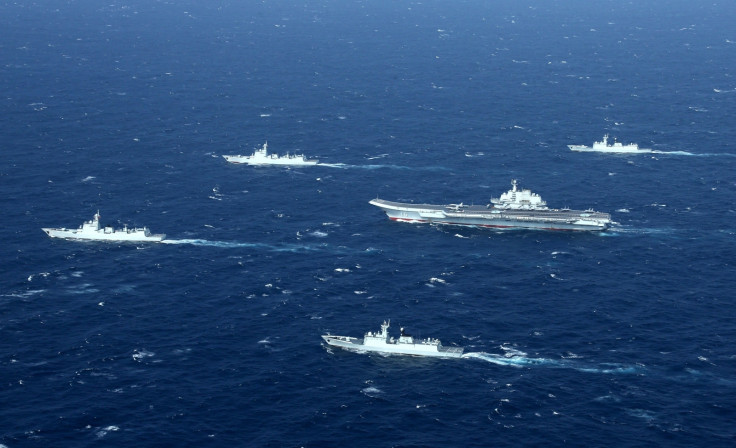 Beijing has pledged to undertake "necessary measures" after a US warship reportedly entered waters in the South China Sea claimed by China. The foreign ministry said a missile destroyer of the US Navy travelled in its territorial waters on 17 January.
In a potential continuation of the existing tensions surrounding China's territorial claims and counter-claims made by other nations in the politically sensitive region, Beijing said it would respond sharply to the latest escalation.
According to the foreign ministry, the USS Hopper came within 12 nautical miles of Huangyan Island in the South China Sea — quite close to the heavily disputed chain of islets in the region, Reuters reported. The Huangyan Island, as it is known in China, is called by the outside world as the Scarborough Shoal.
"The Chinese navy carried out identification and verification procedures in accordance with the law and warned the US vessel to leave," said foreign ministry spokesman, Lu Kang.
"China is strongly dissatisfied with the [US action] and will take necessary measures to firmly safeguard its sovereignty," he added, noting that the US warship's actions were a violation of China's sovereignty and security interests.
China's defence ministry also issued a separate statement saying the US' actions are "undermining regional peace and stability" and negatively affecting bilateral ties. Pentagon has not yet responded to the claims.
The US has long maintained it has the right to sail ships in the international waters under "freedom of navigation" but, Beijing strongly opposes these actions.
Though China claims sole custody of almost the entire energy-rich and strategically-important South China Sea, several other nations such as Malaysia, Brunei, the Philippines, Taiwan and Vietnam have overlapping claims.