Philippines thanks 'master of the art of the deal' Trump for offering to mediate in South China Sea
US President Donald Trump has offered to moderate talks between the multiple claimants in the South China Sea dispute.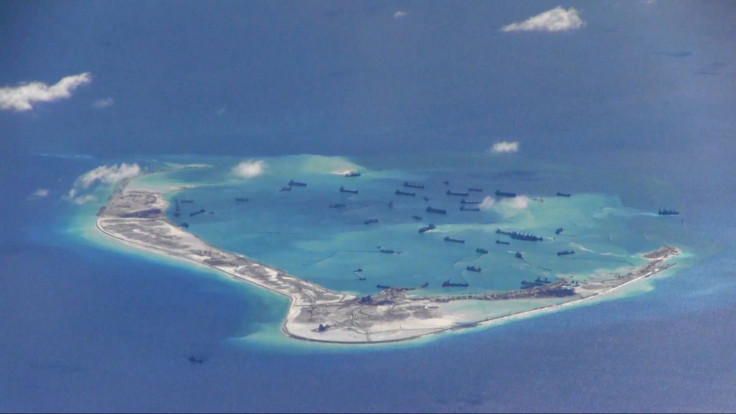 The Philippines has formally thanked US President Donald Trump for offering to mediate with all the claimants in the South China Sea dispute. Manila's foreign ministry said the American leader is a "master of the art of the deal", hinting that the Philippines would be happy with Trump wading into the complex quarrel which has been mired by sovereign territorial claims by multiple nations.
Though China claims sole custody of almost the entire energy-rich and strategically-important South China Sea, several other nations such as Malaysia, Brunei, the Philippines, Taiwan and Vietnam have overlapping claims.
On Sunday, 12 November, Philippines Foreign Secretary Alan Peter Cayetano said his country is happy that Trump had offered himself to negotiate a deal in an attempt to resolve the long-standing row.
"We thank him for that [offer]. It's a very kind, generous offer, because he is a good mediator. He is the master of the art of the deal," said the diplomat, ahead of the US leader's visit to the country.
However, he was also cautious about Trump's entry into the dispute and whether it would solve the matter entirely since other nations need to agree on his mediation as well.
"But, of course, the claimant countries have to answer as a group or individually, and not one country can just give an instant reply because mediation involves all of the claimants and non-claimants," said Cayetano.
Comments from the Manila administration come soon after Trump told his Vietnamese counterpart Tran Dai Quang earlier on Sunday that he is ready to talk to the involved parties. "If I can help mediate or arbitrate, please let me know," said Trump in Vietnam, one of the countries in his Asia tour itinerary.
"I know you've had a dispute for quite a while with China. If I can help in any way, I'm a very good mediator and a very good arbitrator. I've done plenty of it from both sides, so if I can help you, let me know."
Vietnam has been seeking Washington's backing in the South China Sea dispute for quite a while now as Beijing has been aggressively asserting its claims in recent years by setting up military installations and artificial islands.
After wrapping up his Vietnam visit, Trump is headed to the Philippines during the final leg of his two-week-long Asia tour.