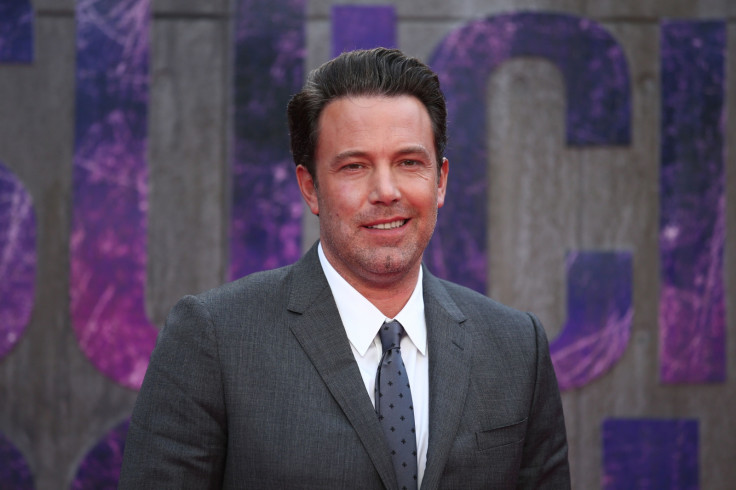 Ben Affleck has said that the 2003 romantic comedy Gigli's poor performance at the box office would not have been a big issue if he was not dating his co-star Jennifer Lopez at the time.
"It could have been a bad movie no one cared about. Angelina Jolie had a bad movie [Beyond Borders/Tomb Raider] that year and nobody cared,' the Batman v Superman: Dawn of Justice actor said on TimesTalk on Monday. (Via The Daily Mail)
"But because I was dating Jennifer Lopez that made it a big f***ing deal, you know? And not only is it a bad movie but, 'They're dating each other in the bad movie!'" the 44-year-old actor added.
Affleck also defended the movie and said that Gigli's director Martin Brest was "one of the best directors I ever worked with".
"It got fairly maligned," Affleck said, adding, "I literally remember there was a reporter doing like a stand-up with his camera out in front of the theater that Friday morning, [saying] 'Here I am outside of Gigli, and as you can see, no one in line for the movie today!' I was like, 'What is this, hurricane coverage?'"
The former couple ended their engagement in 2004 after dating for 18 months. In 2012, Affleck had said that he was still in touch with Lopez despite parting ways. The two were spotted together for the last time at the 2015 Academy Awards.
"We do have the kind of relationship where there'll be an email saying, 'Oh, your movie looks great,'" Affleck had told The Hollywood Reporter.
"I remember when she got American Idol. I said, 'This was really smart. Good luck.' I touch base. I respect her. I like her. She's put up with some stuff that was unfair in her life, and I'm really pleased to see her successful," he added.
In 2004, Affleck married Jennifer Garner but the duo announced last June they were ending their marriage. However, as of now, the couple have not filed for divorce and are currently living together in the same house while co-parenting their children - daughters Violet, 11, and Seraphina, 7 and son Samuel, 4.