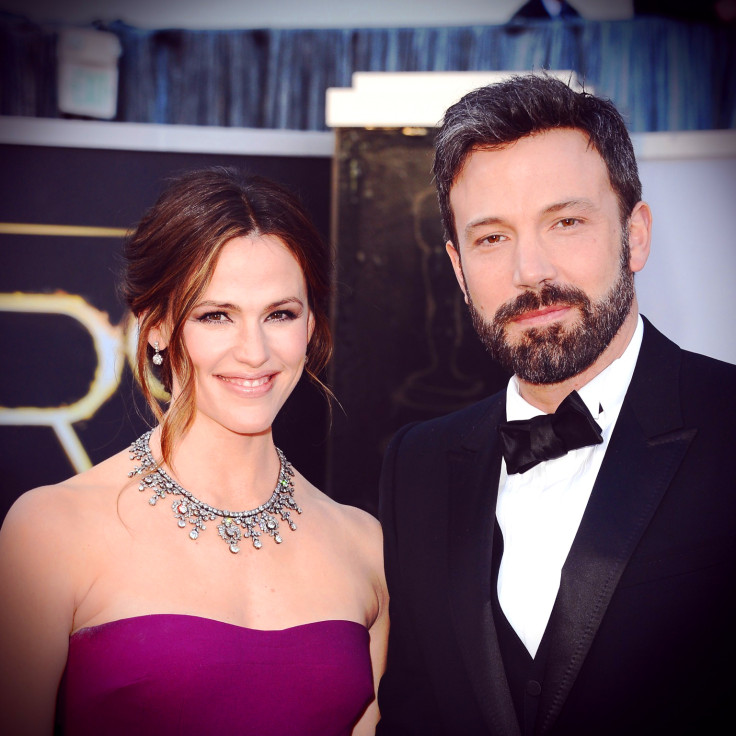 Ben Affleck praised Jennifer Garner while discussing co-parenting and his career during an interview with NY Times at New York University's Skirball Center for Performing Arts on Monday (12 December).
While talking about co-parenting their three children - daughters Violet (10) and Seraphina (7) and four-year-old son Samuel - The Batman v Superman: Dawn of Justice actor called the Miracles From Heaven actress the "greatest mom in the world".
When asked about his biggest accomplishment, the 44-year-old actor said his children were the best thing that has ever happened to him.
"In my career or otherwise, it is the birth of my children. The entrance of my children into the world," Affleck said.
"It's a joy to hang out with them. I think the meaning of life is to make good people," he added.
In October, at the red carpet premiere of the movie The Accountant, Affleck had praised Garner for being a "great mom".
"She's [Garner] in Reno. Doing what she believes in. Which is great. Think it's awesome. And I'm so impressed by it – her and everything she does," he had told Extra. She's a great mom and that's how it is."
Speaking about co-parenting their three children, Affleck had said, "We do our best. We try our best. My areas of expertise with the kids [are] spotty at best. Not homework."
Affleck and Garner announced their split in June 2015 after ten years of marriage. However, they have not filed for divorce and are living in the same house while co-parenting their children.