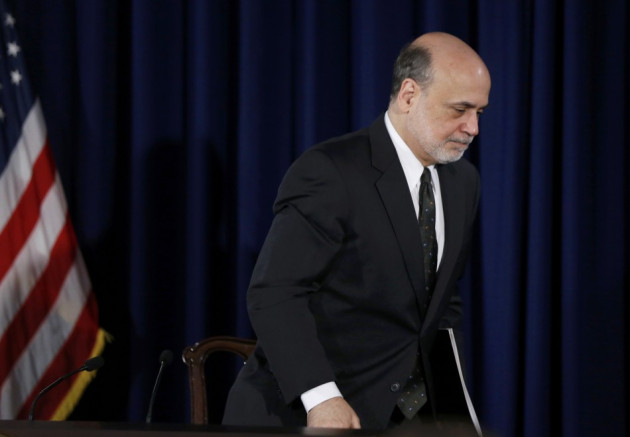 US President Barack Obama has a shortlist of candidates to succeed Federal Reserve Chairman Ben Bernanke who completes his second term on 31 January, according to media reports.
Treasury Secretary Jack Lew is running the search for Bernanke's successor, said Reuters citing an unnamed source familiar with the process. Lew has drawn up a shortlist with the assistance of several senior White House officials.
Meanwhile, the Wall Street Journal reported that the search is in the early stages and there is no front-runner. A selection may not be announced until early fall.
While Reuters had no information about the potential candidates, it listed out Fed Vice-Chair Janet Yellen, former Obama adviser Lawrence Summers and former Treasury Secretary Timothy Geithner as likely choices.
White House spokeswoman Amy Brundage said that she would not comment on "speculation on any personnel matters until the president has made his decisions and is ready to announce them".
"The president believes that Chairman Bernanke is a vital and excellent partner in promoting our economic recovery and he continues to serve admirably and with distinction during this important time for our country."
The Journal noted that the White House might also consider Princeton University professor Alan Blinder and Roger Ferguson, who advised Obama's first campaign for president in 2008, and Christina Romer, the former head of Obama's Council of Economic Advisers. The newspaper added former central bankers, Donald Kohn and Stanley Fischer to the list of potential candidates.
In a recent poll of economists by Reuters, a vast majority was of the opinion that Obama would select Yellen as the Fed chief. She is a Democrat who served as the chairwoman of the Council of Economic Advisers under president Bill Clinton in the 1990s, and has had many roles at the Fed, including governor, San Francisco Fed president and as Bernanke's second-in-command since October 2010.
While Bernanke is yet to say if he would like to serve another term, many of his friends and associates say he wants to step down, according to the Journal.
He has been serving at the US central bank for eight years and has helped the economy to recover from the most serious economic downturn since the Great Depression.
He was praised by Obama for his effective easy-money policies in response to the 2008 financial crisis, recession and sluggish recovery that followed.
The likely succession could come during a delicate situation for the US, as Bernanke hinted that the central bank would reduce the amount of money it is pumping into the economy each month through a bond-buying programme.
The Fed is likely to end the programme around the middle of 2014, when it expects a jobless rate of about 7%, down from the current 7.6%.
The next chairman's primary task would be to figure out how to pull the monetary easing policies back.