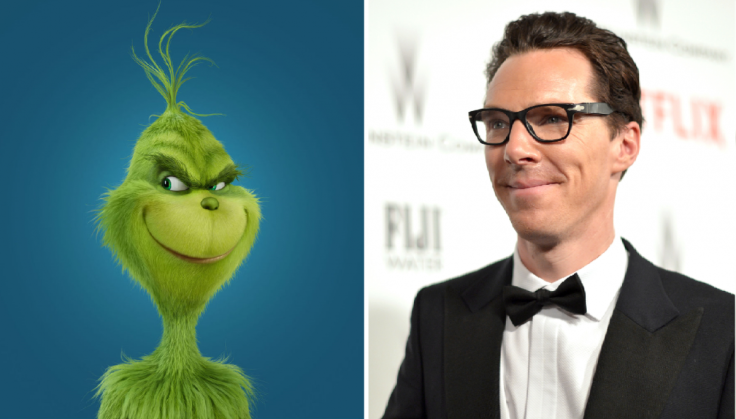 Benedict Cumberbatch will voice Christmas classic character the Grinch for the latest animated adaptation by Illumination Entertainment. The announcement was made on 13 April during Universal Studio's presentation at CinemaCon.
"Choosing the actor to voice The Grinch, we were determined to make a choice that would not only define this version of The Grinch as absolutely singular, but most importantly, we were looking for a voice to express comedic wickedness while embodying vulnerability," CEO of Illumination Ent, Chris Meledandri said at the event.
"It is that vulnerability that allows us to create a character that is not only highly entertaining, but also has an irresistible appeal," he added.
The new film based on Dr Seuss's story is slotted for release in November 2017 and will bring a modern twist to the original film How The Grinch Stole Christmas, in which Jim Carrey played the hairy green character who despises Christmas and all it stands for.
Cumberbatch recently finished working on Doctor Strange, which is based on Marvel Comics' Sorcerer Supreme. The film will release in cinemas on 4 November this year. He is currently shooting season four of the popular TV drama Sherlock.
During the CinemaCon presentation, Illumination Entertainment also announced that South Park co-creator Trey Parker will lend his voice to the new villain in Despicable Me 3, Balthazar Bratt – a former child star who despite growing up, is obsessed with the character he played in the 80s.
Gru and his minions will reach theatres for this third instalment on 30 June 2017.