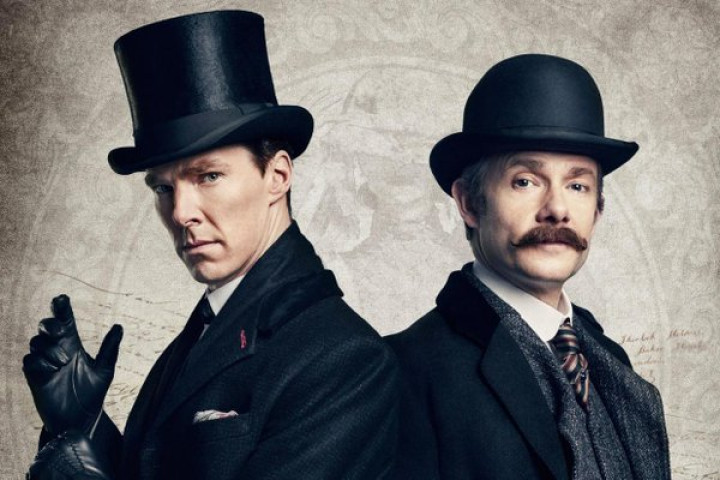 Fans have waited long enough and finally there's some progress on the Sherlock front. Filming for season 4 of the popular BBC One/Masterpiece detective series has started in the UK. According to the networks, "laughter, tears, shocks, surprises and extraordinary cases" are what the new episodes promise.
But what co-creators Steven Moffat and Mark Gatiss have said could leave fans a little worried though. "This is the story we've been telling from the beginning. A story about to reach its climax," they said, hinting that the drama might come to an end soon.
"Sherlock series four — here we go again! Whatever else we do, wherever we all go, all roads lead back to Baker Street — and it always feels like coming home. Ghosts of the past are rising in the lives of Sherlock Holmes and John Watson bringing adventure, romance and terror in their wake," Moffat added.
The three-episode season will start with the first part helmed by Rachel Talalay of Doctor Who and The Flash fame and all our favourite characters will once again endeavour to solve crimes too difficult for Scotland Yard.
Benedict Cumberbatch makes his return as the lead with Martin Freeman playing Dr John Watson and Amanda Abbington as his wife Mary. This season we will witness the couple getting ready for their baby.
"...genuinely thrilled to be back filming Sherlock with all the cast and crew. I can't wait for everyone to see season four. But you will have to wait... though not for long. ... And it will be worth it," Cumberbatch said of the new episodes, which will probably premiere sometime in January 2017.
All fans do is hope that the actor can handle his hectic work load given that he started filming for the show, just a few days after wrapping up with Marvel's Doctor Strange.