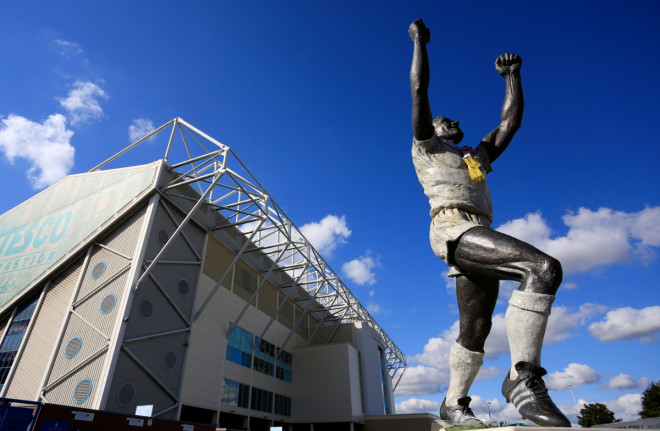 Leeds United consultant Benito Carbone has revealed the club plan to embrace a focus on youth development and recreate the vision that took the club into the Champions League over 10 years ago.
The former Sheffield Wednesday and Bradford star was officially appointed by owner Massimo Cellino earlier this week and will work across the club's youth ranks and will also be involved with technical operations in the first team.
While the Italian has no designs on Brian McDermott's job, Carbone is eager to harness the burgeoning potential he has seen inside Leeds' Thorp Arch youth facilities and believes that is where the club's focus will lie in the coming years.
"It's fantastic. My God, we have seven or eight players in the Under-21s who are very good players," Carbone told the Yorkshire Evening Post.
"Our objective is that in two, three or four years' time, the line-up when we start a game has six, seven or eight players from the young Leeds. Like before, when the club were in the Champions League.
"Leeds players can do more on the pitch than other players in the world because they feel it in their heart. They come from Leeds and they love Leeds. Our idea is to keep the players from the academy and get six or seven into the first team.
"You give them a chance to grow and then you give Leeds a chance to sell maybe one or two each year, to make money – make big money and then save it. Because if you don't do that, how do you get money? Always from someone's pocket? One day that might finish."
After completing his takeover at the Yorkshire club upon appeal, Cellino's latest measure to restore financial stability saw seven players released from the club this week. Questions also remain over McDermott's future and while Carbone insists he has little desire to usurp the former Reading manager, he admits he is none the wiser on the future of the managerial position at Elland Road.
"I don't know this one," Carbone said when asked of McDermott's future. "You must ask (Cellino).
"I know (McDermott), we have spoken at the training ground three or four times, talking about everything. He is a good manager, he's doing well. But I don't know what's happening about the gaffer.
"Honestly, I came here to be a coach but not of the first team.
"I'd never say that because we have a manager and I respect him. I never thought to be consultant but the chairman sees me as someone who is very good in this role.
"'You're fresh, you do everything straight away when I ask.' That's what he told me. And I'll do my best for this club from the first day to the last day because I'm professional. I always do my best."