Italian Court Orders Silvio Berlusconi Firm to Pay €541m Compensation to Rival over Mondadori Deal
Fininvest to compensate Rodolfo De Benedetti's company Cir over doubtful acquisition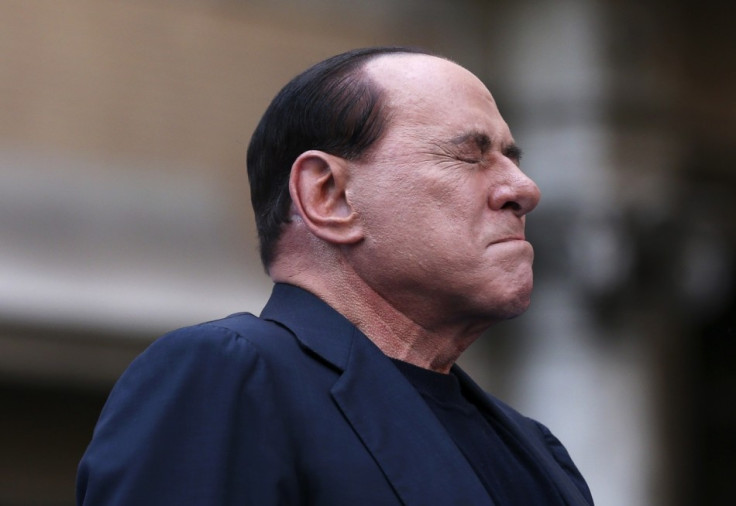 Italy's top court has sentenced Silvio Berlusconi's holding company Fininvest to pay hundreds of millions of euros to the publisher of the left-leaning La Repubblica newspaper at the end of a legal battle over a corruption case.
The Court of Cassation in Rome rejected an appeal by the former prime minister and ordered him to reimburse Cir, headed by Rodolfo De Benedetti, €541m (£454m).
Berlusconi is already facing house arrest and a ban from public office for tax fraud.
"No one can feel safe about his personal freedom, properties and rights any more," Berlusconi's People of Freedom (PDL) party senator Sandro Bondi said after the ruling.
PDL MP Luca D'Alessandro described the sentence as a "red coup".
The case, dubbed by Italian media the "Segrate wars", revolved around Fininvest's acquisition of Italian publishing colossus Mondadori - headquartered in the Milan suburb of Segrate - in 1990.
The acquisition was challenged by De Benedetti who controlled a minority stake (33%) in the company. Rome appellate court ruled against him and in favour of Berlusconi in 1991.
However, in 1995 Milan prosecutors opened a corruption investigation into that ruling which resulted in its judge, Vittori Metta, convicted and sentenced to two years and eight months in jail in 2007.
He had allegedly received more than 1bn lire (about €500,000) from Berlusconi's right-hand man Cesare Previti through a bank account of an offshore company known as All Iberian, which was controlled by Berlusconi.
Previti and two other Fininvest lawyers were sentenced to one year and six months on corruption charges. Berlusconi escaped unscathed.
The sentences opened the way for De Benedetti to sue successfully for damages against Fininvest.
Berlusconi is expected to address the nation with a televised message as the Senate is called to decide whether to remove him from office after his tax fraud conviction.
© Copyright IBTimes 2023. All rights reserved.