In the latest in a long series of gaffes, former Italian prime minister Silvio Berlusconi has provoked outrage after claiming that "according to the Germans, there never were concentration camps."
The remarks were made at a European elections rally in Milan, about a previous gaffe in 2003 in which he had compared a German MEP to a concentration camp guard.
Politicians have reacted with outrage. The Party of European Socialists (PES), described the comments as "despicable" in a Reuters report.
Germany's Families minister Manuela Scheswig also called Berlusconi's attacks on Germans "unspeakable."
It is the latest in a series of comments that have landed the former cruise ship crooner in hot water.
Below, IBTimes UK looks at some of the former Italian PM's top gaffes.
1. Describing Barack Obama as "suntanned"
In 2008, after the election of Obama, Berlusconi described him as "young, handsome, and also suntanned."
A year later, he repeated the joke, after returning to Italy from the G20 summit, saying "Ah, Barack Obama. You won't believe it, but the two of them sunbathe together, because the wife is also tanned."
No-one laughed the second time either.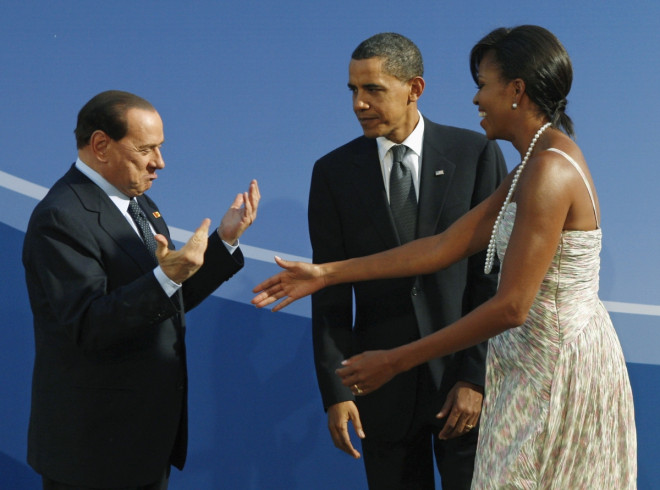 2. Saying that thousands made homeless by earthquake should view it as "camping."
In 2009, more than 17,000 people were made homeless and 200 killed by the L'Aquila earthquake, the worst to strike Italy in three decades.
Speaking to a TV crew, Berlusconi commented "Of course, their current lodgings are a bit temporary. But they should see it like a weekend of camping."
3. Makes light of sex scandals, generating new offence
In 2010, reports broke of Berlusconi's involvement with 17-year-old belly dancer Karima el Mahroug, also known as Ruby.
She alleged that she had received $10,000 payment to attend the PM's notorious 'bunga bunga' parties in his Milan villa.
Responding to calls for him to resign, Berlusconi remarked "It's better to be fond of beautiful girls than to be gay."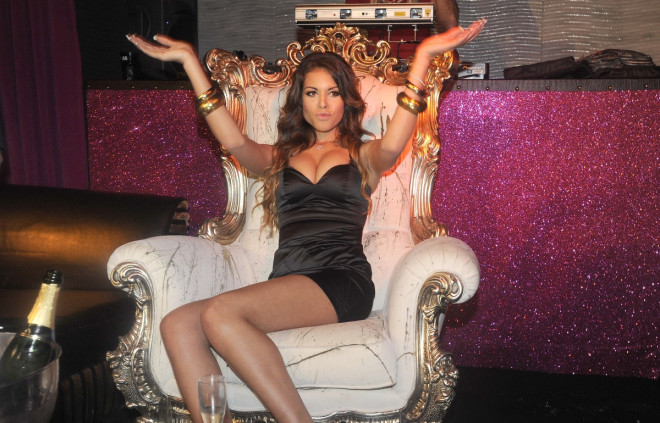 4. Queen rebukes Berlusconi
In 2009, Berlusconi was accused of embarrassing his country when during a G20 photoshoot he yelled a greeting to Barack Obama.
"Why does he have to shout?" replied the Queen, prompting a far quieter response from the US president.
Footage of the exchange quickly became a YouTube hit.
5. Forced to make a grovelling, public apology to his wife
In 2007, Berlusconi said to showgirl and model Mara Carfagna "I'd go anywhere with you, even to a desert island. If I weren't already married, I would marry you straight away."
His wife, Veronica Lario, demanded a public apology.
"I guard your dignity, like a treasure within my heart, even when careless comments slip off my tongue," said Mr Berlusconi, in a letter released to the media.
Berlusconi later made Miss Carfagna his equal opportunities minister.