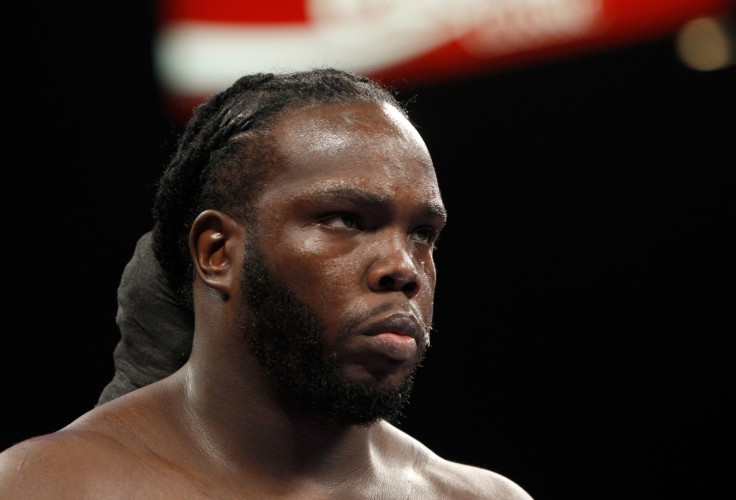 Former heavyweight champion Bermane Stiverne is hopeful of securing a fight with IBF title-holder Anthony Joshua, after revealing that talks over a potential bout are ongoing. The American lost his WBC crown to Deontay Wilder in January 2015, but has designs on returning to the summit of the sport for a second time.
Joseph Parker is the mandatory challenge for the IBF title, with Matchroom chief Eddie Hearn admitting a fight could take place either in November or December of this year, or in early 2017. Though the 26-year-old Joshua is currently resting after two title fights in the space of 10 weeks, he could feasibly defend his title again before turning his attention to Parker.
Should a deal be struck with Stiverne for a bout before the end of the year then the Haiti-born fighter insists he is ready for the challenge posed by Joshua – who has stopped all 17 of his opponents during his professional career. The 37-year-old is already training for the fight in the event he gets the go-ahead from promoter Don King.
"I'm actually in camp right now," he told Sky Sports. "Getting ready a little earlier will not hurt me – better to stay ready than to get ready when I get a call. Everybody has been talking about the possibility of fighting Joshua, you know. That's option number one, I'm available, and willing to fight.
"[Joshua's representatives] have been going back and forth with Don King but I don't have any details about the conversation. The last conversation I had with Mr King, I told him to make it happen. I have a desire to be a two-time heavyweight champion. All I'm waiting on is the call."
Though Stiverne relinquished his title to Wilder, his success in frustrating the 'Bronze Bomber' and lasting the distance means he could be capable of soaking up the power presented by Joshua. But the veteran claims he is not just a defensive fighter and believes he can out-punch the Olympic gold medallist.
"Oh, boy! I've got nothing but a surprise for Mr. Joshua if that's how he thinks I'm coming," added Stiverne, who has fought just once since losing to Wilder with a points win over Derric Rossy. "Joshua is tailor-made for me. Chris Arreola was tailor-made for me, Joshua is tailor-made for me. Joshua doesn't move too much, he stays in front of his opponents.
"He's too stiff with too much muscle. Not as smooth as a heavyweight should be. I'm not saying he's not good, or downgrading what he's doing. But when he fights somebody who punches back, who can take a punch and is smart in the ring, it will be a huge problem for him. He hasn't been tested, he's still green. First and foremost, out of all the heavyweights out there, the only one I respect is Joshua. But in my opinion, he's still green."