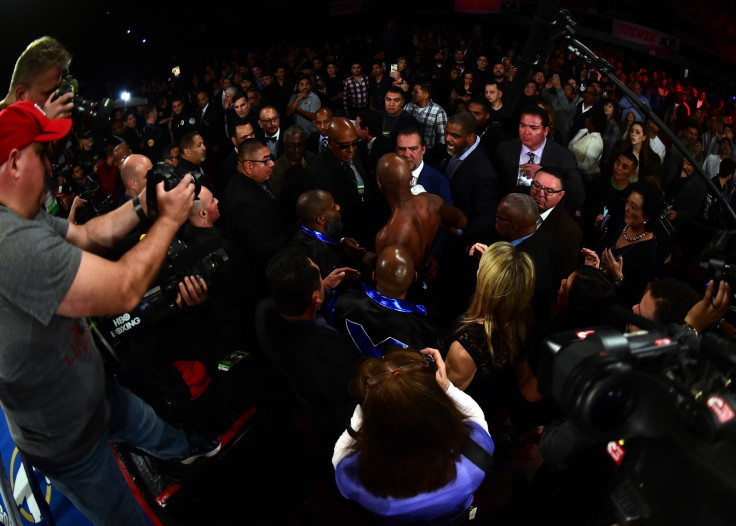 Bernard Hopkins was knocked out of the ring in a dramatic defeat to Joe Smith Jnr in his last ever fight in a boxing ring.
Hopkins, who turns 52 in January, was sent flying through the ropes after a devastating flurry from Smith in the eighth round. The veteran insisted post-fight he was pushed out of the ring.
It was the first time The Executioner had suffered a knockout defeat in his illustrious career.
"I know for a fact that if I had not been pushed out of the ring after I had made him miss, the second half of the fight, where I'm known for coming back and I'm known for going after it when I'm down multiple rounds, I believe he was starting to fade out," Hopkins said.
Smith however disagreed.
"I've seen him fall and I kept hitting him," the 27-year-old said. "I landed that left hook at the end there to finish the job. I hit him with four or five clean shots there, good shots right on the button.
"I didn't expect him to get up but he is a true champion. I came here to do my job. This is my coming out party. I had to finish him."
Hopkins became the oldest ever world champion when he beat Tavoris Cloud to win three IBF light heavyweight title at 48 years and 53 days in March 2013.
The former two-weight world champion also defended his world middleweight title 20 times between 1995 and 2005, retiring with a record of 55 wins (32 via knockout), eight defeats and two draws after a 28-year professional career.