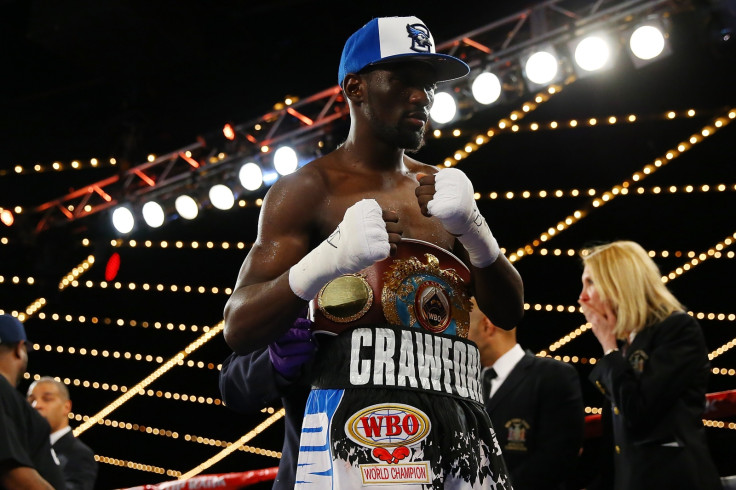 Undefeated world champion boxer Terence Crawford has been sentenced to 90 days in prison for his role in a fracas at an Omaha body shop over respray job on his car.
The reigning WBO and WBC super lightweight champion was found guilty of disorderly conduct and damage to property at Extreme Custom Fleet & Auto Spa in his hometown in Nebraska in April 2016.
A judge has also ordered him to serve a two-year probation period and complete 12 hours community service. He faced a maximum of a $500 (£400) fine and up to six months in jail on each charge.
Crawford had taken his 1984 Chevrolet Monte Carlo in for a paint job, but was unhappy with the quality of work and the time taken to complete the job. Having already paid half the $2,500 fee, the 29-year-old confronted the owner Michael Nelson and refused to pay the rest of the fee. Nelson then refused to release the vehicle.
According to the Omaha World Herald, Crawford then lowered the hydraulic lift holding his Monte Carlo aloft – but before doing so pushed aside the 600lbs engine left underneath the lift left there to block his path. Crawford then tied a rope to it and towed it away with the help of three associates.
Crawford caused more than $3,000 in damage during the incident, which was captured on CCTV.
Douglas County Judge Marcena Hendrix told Crawford he had acted as if he were above the law "and you are not".
His lawyer, Matthew Kahler, is appealing the sentence and conviction.
On Saturday, Crawford successfully defended his WBC and WBO world titles, stopping John Molina Jnr in eight rounds.