Formula One supremo Bernie Ecclestone believes that the now retired Nico Rosberg cannot be counted as one of the greats of the sport. He said he would remember him only as a world champion.
However, the 86-year-old revealed that the German's shock retirement was not good for the sport and that both fans and team Mercedes would miss him.
Thirty one-year-old Rosberg announced his retirement just five days after winning his maiden world championship title. Ecclestone considers him good, but does not believe he can be classified in the same league as teammate and three-time champion Lewis Hamilton or Ferrari's Fernando Alonso.
"Well, let's just say he is a world champion. The other names you mentioned (Hamilton, Vettel, Alonso) have obviously won more than a few times and have achieved more. So I would call Nico a world champion and nothing else", Ecclestone said as quoted by Hindustan Times.
"Okay, not as popular as Lewis but Nico was a very popular driver. So his absence is certainly not good for Formula One."
The German's retirement created a void in the team with the team management at Mercedes looking for a replacement. While a number of names have been considered, it is no secret that the team bosses are looking to get Alonso for the job.
"A lot of people are linking Alonso with the Mercedes drive but I would like to wait and see what decision the team takes. He is a fine driver without doubt", the F1 supremo added.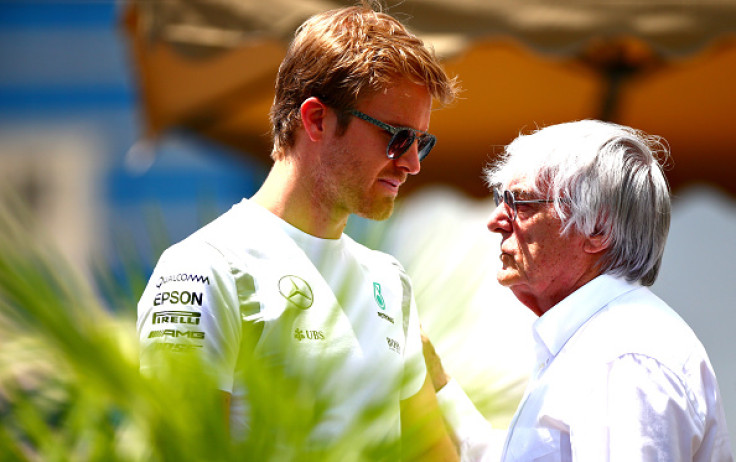 Alonso's move to Mercedes looks unlikely with the Spaniards manager Flavio Briatore confirming that they will respect their contract with McLaren. This means that Pascal Wehrlein is the favourite to take Rosberg's place considering he is the team's reserve driver, has tested the cars a number of times and is a free agent at the moment.