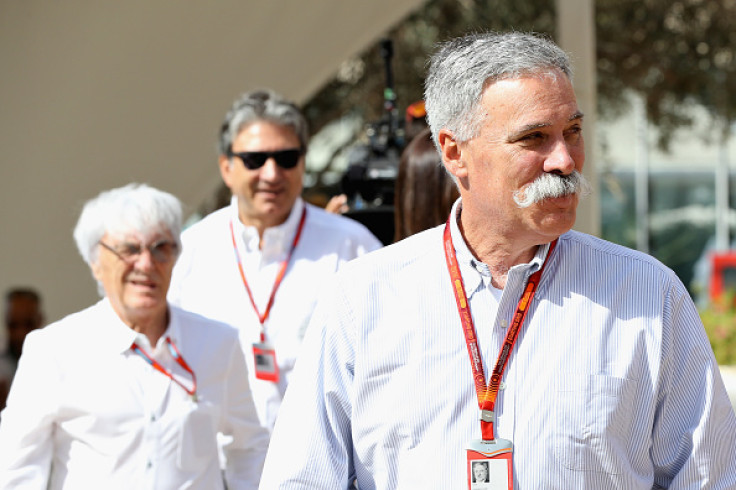 Chase Carey, the newly appointed CEO of Formula One believes the sport needs a 'fresh perspective' and a change from the 'dictatorship' run by ousted chief Bernie Ecclestone.
The American, who is the vice-chairman of 21st Century Fox, was appointed CEO and executive director of F1 following the $8bn (£6.2bn) takeover by Liberty Media and the new owners are keen on maximising the reach of the sport and making it larger than life to attract more attention and appeal.
Ecclestone was the sole decision-maker on how the sport should be run on the business and commercial sides. He oversaw the takeover, but was relieved of his duties earlier in the month. Carey admits it will be difficult after spending over three decades in the F1, and therefore the incoming bosses have offered him an honorary title as chairman as well as keeping him on board as an adviser going forward.
"I would expect this is difficult for Bernie. He has run this sport for his entire adult life and I respect completely that this is a difficult change," Carey said, as quoted by BBC Sport.
"We have tried to deal with him with the respect he's due, which is why we offered him the chairman emeritus title. I have been sincere in saying I value his help and advice as we go forward.
"He calls himself a dictator. He has run it as a one-man dictator for a long time. I think the sport needs a fresh perspective. But he has a lot to continue to offer and he will always be part of the F1 family," the newly appointed F1 CEO added.
Carey believes F1 as a sport is not utilising its popularity around the world and revealed that they are going to explore all avenues to bring the sport closer to the fans and make it more entertaining and exciting. He also believes the race weekend can be much more than it has been in the past, and compared it to the Super Bowl, which combines entertainment and sport with great aplomb.
"Bernie deserves enormous credit for the sport he built. It just got sold for $8bn so the proof is in the numbers," the American executive added.
"But the reality is to be competitive in today's world you need to continue to find ways to connect and excite fans and we need to use all the digital platforms available, have a marketing capability to tell the stories of the rivalries of the stars.
"They are larger-than-life personalities and you have to take advantage of all the rules to make that story everything it can be, have to make events larger than ever, music and entertainment with sport at the centre of it.
"I have talked about 21 Super Bowls and that is really what we should have. And then work with our partners - teams, sponsors, promoters, regulator - to ensure the race itself is everything it can be," he explained.