Surprise was the most common reaction all across the Formula One paddock after news filtered through that Fernando Alonso will be skipping the Monaco Grand Prix this season to compete with McLaren-Honda and Andretti Motorsport at the Indianapolis 500 (Indy 500) race on 28 May the same day as the race in the Principality.
The Spanish two-time world champion revealed that one his career ambitions is to win the Triple Crown [the Monaco Grand Prix, the Indianapolis 500 and the Le Mans 24 Hours] and he has already achieved one of those with victory in Monaco in 2006 & 2007.
Nico Hulkenburg was also allowed to race in the 24-hour Le Mans by Force India in 2015 – which he won. But he did not miss any Grand Prix to go and compete in one of the most prestigious races in the history of motorsport.
Alonso's colleagues were surprised with his decision to miss an iconic race such as Monaco, but also showed admiration and possibly a hint of jealousy that he is being afforded to race in another series midway through the season. Lewis Hamilton, Daniel Ricciardo, Felipe Massa and a few other drivers gave their reaction to the news ahead of the Bahrain Grand Prix on Sunday (16 April), as quoted by ESPN.
Lewis Hamilton: "I think, firstly, it's great that a driver is able to do that [race in the Indy 500]. I think us drivers should be able to do more than one series and there was a period of time in the past when drivers were able to do multiple series, so I think it is pretty cool that he is able to do it. I hope that Jenson comes back, it would be great for the sport to have Jenson back here."
Daniel Ricciardo: "I would not want to miss Monaco. I think Fernando is missing a good one, but then again if you are not fighting at the front it probably would be a long race around there. So Indy...I'd take Daytona 500 over Indy. Indy kind of scares me actually!"
But it is cool that he is doing it, I think personally he has picked a very good time to do it. It is an opportunity for him, and he can do it with a good team as well, so I sense his frustrations with his position in the sport at the moment. If he has been given that opportunity, I would probably take it as well...in his position at his age."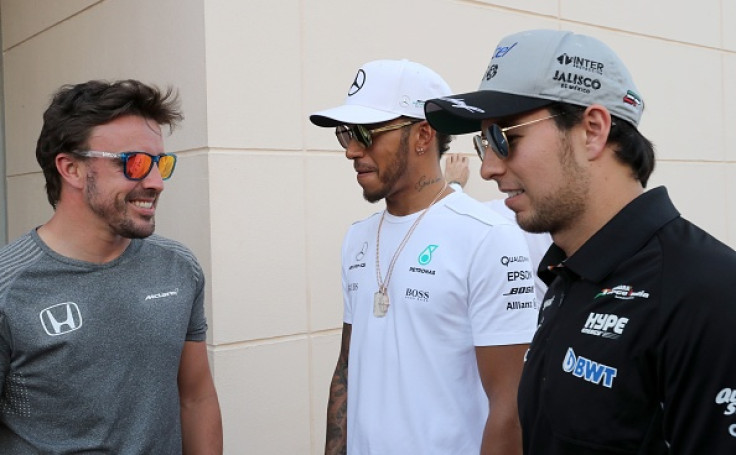 Felipe Massa: "I think everybody yes is surprised. For sure if you decide to do a race like Nico did, racing in Le Mans because it's not in the same weekend, it's something that everybody wouldn't be so much surprised. But I mean he's changing a race in Formula One to do a race in another category is definitely a big surprise for everybody. May be they had so many decisions around that we don't know, we don't know if it's coming just from Fernando or from the team together, Honda together, so anyway but I think it will be very nice, for sure I will be watching him I will be supporting him."
Nico Hulkenberg: "My case was completely different, I didn't go away from F1 [for a race] in the way he is. I would have never done it if I had to miss a race for it, especially Monaco. A big decision and big news obviously and he can do what he wants... I am a bit surprised like everybody about this situation. I think it is quite tough. I don't know much about Indy but he has never driven these cars or an oval, so do you think you can come in and win that easily? I at least had half a year practice."
Romain Grosjean: "It's good for him if he wants to do it. I'm surprised. Monaco is one of the races where you can easily... it's not the best engine on the grid, kind of try to do something. It's an iconic race of the season. I give myself 100 per cent and I push really hard. I'm here to do my best for the team. I wouldn't skip a race, especially Monaco, but good for him if it's what he wants."
Sergio Perez: "I certainly wouldn't miss Monaco because for me Monaco is my favourite weekend in the whole calendar, so I wouldn't miss Monaco and normally you have that clash. But I'd like to do some other racing. I certainly have some interest in IndyCar. The Indy 500 is certainly one of the best races in the world, so I'd definitely like to do some."
Jolyon Palmer: "I think it's cool. I think it's something obviously pretty different. It's exciting for everyone, for him especially but for everyone in F1. For me to do it, I think we're in quite different positions right now. Maybe in 15 years if I'm in a similar position, maybe."