Videogames correspondent Ed Smith plays Santa and helps parents choose the best games to buy their kids this Christmas.
Yes, it's that time of year. Christmas has rolled mercilessly around again, bringing with it the usual line-up of Wizard, Wallace and Gromit re-runs and a new edition of Halliwell's Film Guide.
If you have children, statistics show that Christmas is 300% more stressful than being shot backwards into space. Fortunate then that we've compiled this run-down of five videogames that make perfect presents for your kids this year.
We'll get right to it.
1. LEGO: Marvel Superheroes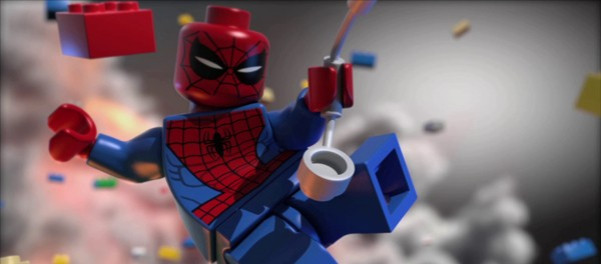 The most child-friendly genre mash-up since someone combined blue food dye and pure adrenalin to make Panda Pops, LEGO: Marvel Superheroes is available on the Xbox 360, PlayStation 3, Wii U, PC, PS4, Xbox One, Nintendo DS, Nintendo 3DS and PS Vita. It probably would have been quicker to just say "all the consoles," although it is not out for the original Wii.
Approximately 150 Marvel heroes and villains are available to play, all with their own unique super-powers included. Simple controls, lovely visuals and the trademark LEGO game sense of humour make this a wonderful bit of good clean fun, perfect for children of any age.
2. Disney Infinity

If we were going to recommend just one game for kids this Christmas, Disney Infinity would be it. It's a brilliant concept which combines children's love for collecting cards and figurines with Disney characters and fun, platform videogaming. The Disney Infinity Starter Pack, which goes for about £45, comes with the game disc, a board and three figurines to get you started.
With the board connected to a console, you physically insert whichever character you want to play as into the board and the game creates a level based around them. If you plug in Jack Sparrow from Pirates of the Caribbean, say, you play swashbuckling, sword-fighting levels set on pirate ships. There's also a Minecraft-like "Toy Box Mode" which is accessed by removing all the figures from the board, and allows children to create their own levels using blocks, objects and other things like that. You can also buy extra figurines, which usually cost around £10, so there's enough here to keep kids going until next Christmas at least.
3. Animal Crossing: New Leaf

A "life simulation" game for the Nintendo 3DS, Animal Crossing: New Leaf sees kids creating and managing their own town, performing activities like fishing and farming to earn money to buy new furniture for their own house and buildings for the town's residents. Though cutesy on the outside (the townsfolk are all talking animals) Animal Crossing contains some surprisingly valuable life lessons. In fact, here's American professor Ian Bogost talking about how his five-year-old ended up in debt (in Animal Crossing, that is).
Players can also visit the town's of other players via the Nintendo Network, so there's a nice, social aspect to New Leaf as well. If you haven't bought this for your children already, it's a great idea for Christmas.
4. Knack
If you're looking to treat your kids to a brand new PlayStation 4 this Christmas, be sure to get them Knack to go with it. It's a game they can get their teeth into. If your kids have exhausted LEGO, Skylanders and the other stalwarts, and now want more of a challenge, then Knack, as we found in our review, is certainly that.
It's simplistic and harmless, and lovingly visually designed, but very long and very difficult. Some of you might have played Metroid or Rayman when you were kids. Knack is like those, easy to pick up, but hard hard hard to master. Best suited to over eights we'd say.
5. Skylanders Swap Force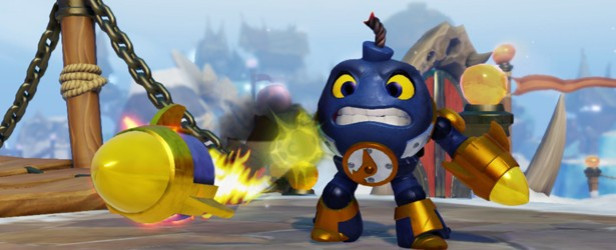 Conversely, if you're wrapping up a new Xbox One this year, then get Skylanders Swap Force, a platformer which, like Disney Infinity, allows kids to import their real-life figurines into the game.
In fact, Swap Force has an edge over Infinity. You can mix and match the top and bottom halves of Skylanders characters, giving your kids more than 200 different combinations to test and play with. You physically snap the new Skylander together, place his figurine on the base and his new appearance, as well as extra abilities his new top or bottom might have added, are reflected in game.
You can get the Swap Force Starter Pack for £55 which includes the board, game and three figurines.