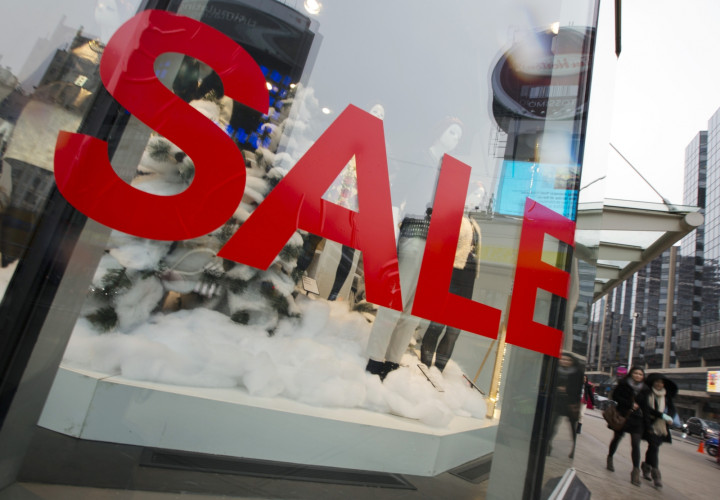 The budget tablet market is diverse, with impressive sub-£200 devices from a range of producers such as Amazon, Google, Apple, Asus, and even Tesco.
This year we were blown away by the new Tesco Hudl 2, while being able to get an iPad mini for £199 must surely be tempting for those who can't stretch to a £400 Air 2.
With the Christmas buying season in full swing, here's IBTimes UK's guide to the best budget tablets on sale now.
ASUS MeMO Pad 7 - £100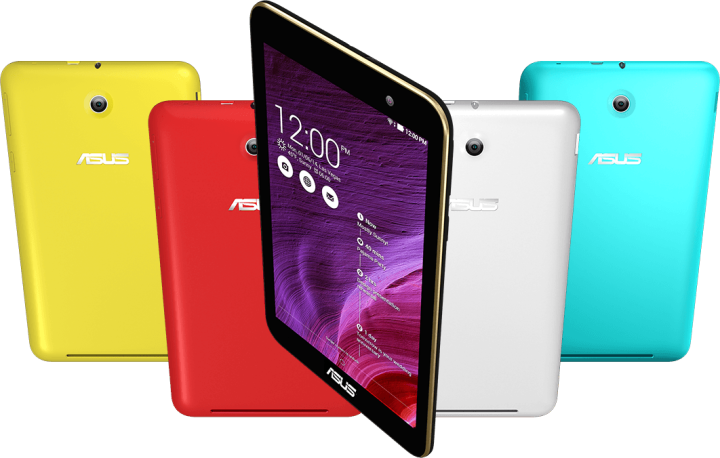 The MeMO Pad 7 by Asus is a compact Android tablet with a 7in screen and a respectable quad-core Intel Atom processor. The screen resolution is 800 x 1280 and there's a 2-megapixel (MP) camera on the back; this is joined by a 0.3MP front camera. While storage is only 16GB, it can be increased by up to 64GB via a microSD card slot. Battery life is around nine hours.
It runs Android 4.4 (KitKat) with Asus's own user interface over the top, which includes a handful of useful new apps. The MeMO Pad is finished in matte plastic and available in white, yellow, red, blue, and black.
LG G Pad V400 - £110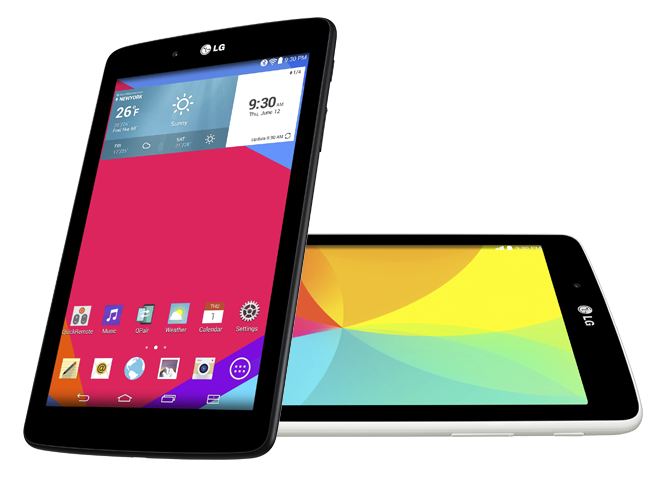 The G Pad V400 has a 7in screen and runs Google's Android 4.4 KitKat operating system; it has a resolution of 800 x 1280 and is powered by a 1.2GHz quad-core processor with 1GB of RAM.
Storage is just 8GB, but this can be increased by up to 32GB via a microSD card slot. The G Pad is available in black and white, plus luminous orange and luminous blue. There's a 3.15MP camera on the back and a 1.3MP camera on the front for video calls.
Amazon Kindle Fire HD 7 - £119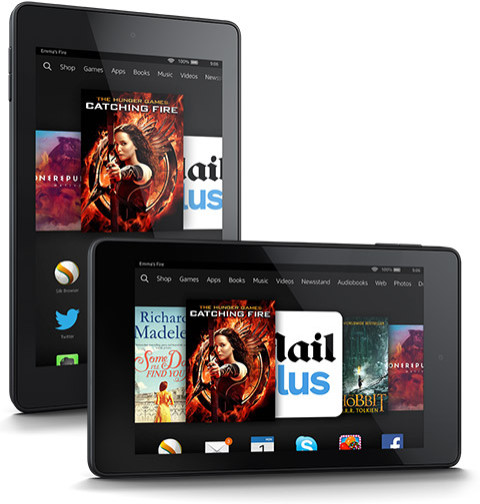 A new, budget 7in tablet by Amazon, the Kindle Fire HD 7 has, unsurprisingly, an HD screen (1280 x 800) and is powered by a quad-core processor. It's available in five different colours - black, citron, cobalt, magenta, and white - and provides instant access to all of Amazon's digital offerings, from film and TV streaming, to books, magazines and newspapers.
Although the Kindle Fire runs Android you'd never actually know, because Amazon's changes to the user interface mean the menus are unlike any other tablet running Google's software. It's an interface which puts content - and Amazon's stores - front and centre.
Storage is 8GB as standard, but we'd recommend the 16GB for £139, as there's no way to increase this. An extra £10 removes adverts which appear on the lock screen.
Tesco Hudl 2 - £129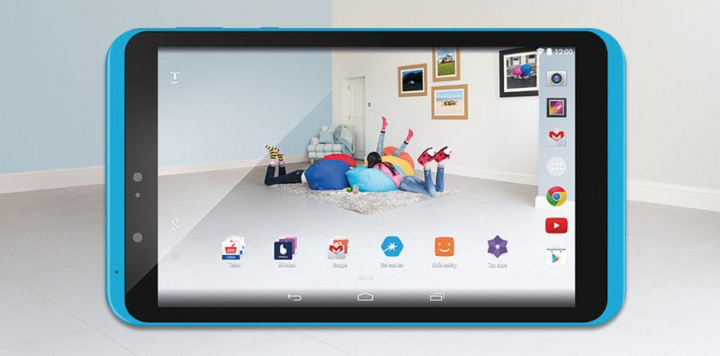 Tesco has really knocked it out of the park with the second-generation Hudl tablet. From the 8.3in Full HD screen (1920 x 1080), to the smart, family-friendly design and range of branded accessories, the Hudl 2 is a masterclass in how to make a value Android tablet.
The Hudl 2's quad-core Intel Atom processor with 2GB of RAM means performance is excellent - far better than you might expect from an own-brand tablet at this price. HD video is smooth and games play every bit as well as they do on tablets costing three times as much. Throw in expandable storage and eight hours of battery life, and the Tesco Hudl 2 is a winner.
Asus Fonepad 7 - £150
Is it a phone? Is it a tablet? Technically the answer is both, as this 7in tablet by Asus has a SIM card slot, 3G connection, and can be used to make phone calls - although you might want to use a pair of headphones with a mic to save the embarrassment of holding it to your face.
Similar to the Asus MeMO Pad above, the Fonepad has a resolution of 800 x 1280, is powered by an Intel Atom processor, and has 8GB of storage which is expandable by 64GB.
Although it started life with Android 4.2 Jelly Bean, the Fonepad 7 can now be updated to 4.4 KitKat. Just like the MeMO Pad, it's available in black, white, blue, and red.
Google Nexus 7 (2013) - £160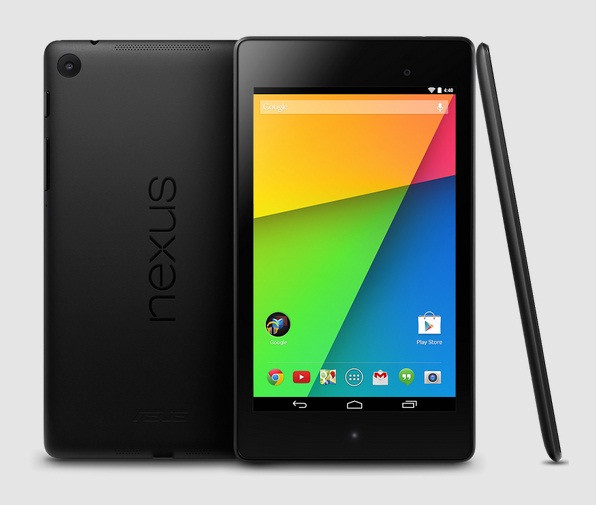 Although no longer for sale from Google directly, the excellent Nexus 7 tablet can still be bought from sites such as Amazon - and at £160 it's hard to go wrong. The Nexus 7 has a 7in screen with a resolution of 1920 x 1200.
Inside there's a powerful quad-core processor, and while the tablet started life with Android 4.3 (Jelly Bean), it'll soon get an update to Google's brand new OS, version 5.0 (Lollipop). The tablet is available with 16GB or 32GB of storage, but sadly there's no microSD card slot to increase this.
Apple iPad mini - £199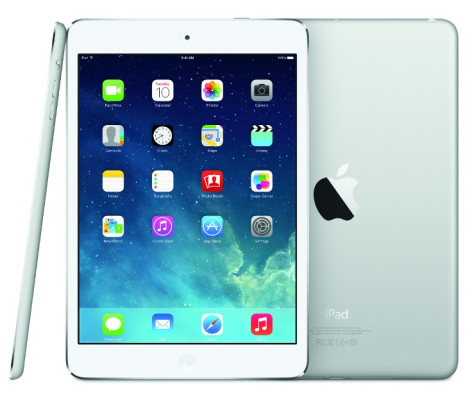 It's not often you'll see Apple products in a budget buyers' guide, but as the original iPad mini is now below the £200 barrier we thought we'd include it. It may lack the Retina display of the second- and third-generation minis, but the original is lighter and thinner as a result. It can also run the same iOS 8 software, has 16GB of storage, and of course has Apple's industry leading design and build quality.
The screen isn't as sharp as some others here (like the Nexus 7), and there's no expandable storage, but the quality and quantity of content on the App Store is hard to ignore.