Beyonce fans should be getting very excited as their queen's new album could be her most star-studded yet. A leaked tracklist for the Flawless singer's sixth album reveals collaborations with the likes of Mariah Carey, Adele and Frank Ocean, although the document's authenticity is yet to be confirmed. It also looks as though the album will be arriving sooner rather than later as the release date has been stated as Friday 1 April.
The release confirmation sheet, which features the Columbia Records and Parkwood Entertainment logos, reveals that the album is titled Formation after Beyonce's latest single and will be released exclusively to Jay Z's music streaming service Tidal on 1 April before receiving wide release the following week on 8 April.
A 16-song tracklist is also listed on the document and appears to confirm Beyonce's collaboration with r'n'b star Frank Ocean on F.R.E.E., while Nicki Minaj features on the song Power, perhaps suggesting a new female empowerment anthem between the friends. As is par for the course, Beyonce, 34, has teamed up with her husband Jay Z on the track Get Away Ride From Hell while Kanye West has lent his talents to Rock Till Dawn.
After reports that they were in the recording studio together, the tracklist lists a collaboration between Beyonce and Mariah Carey on the song Women Of The World. After a photo of the ladies together at a red carpet event emerged online, Carey, 46, spoke about the possibility of a duet, telling Access Hollywood: "I would love to work with her any time, she's amazing.
"[We have] known each other for a while. It'll happen, when and if it happens, whenever. And if not, I'll always admire her and look at her as a friend. We have a lot of fun, she's fun. She's a great girl. I love her so much, I really do."
The tracklist also names a collaboration with Adele on a song titled Lemonade Taste, which comes two months after the British singer was forced to deny she refused a duet with the Grammy-winner. Speaking to Zane Lowe on his Beats 1 Radio show, Adele said: "There's a rumour going round that I turned Beyonce down. Which I would never be so disrespectful as to do. I'd never disrespect her like that. Obviously, like, Queen Bey 'til the day I die."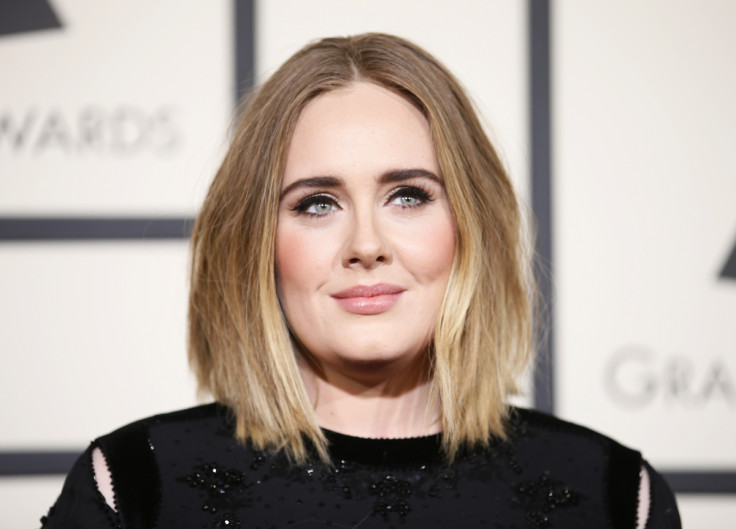 In true Beyonce-fashion, the Halo singer is keeping details of her sixth solo album under wraps but she is believed to be filming a music video for each song. US Weekly reports that the pop star had a special visit on set of her forthcoming visuals in the form a certain US presidential candidate. A source told the publication: "Beyonce was filming a video and Hillary made a surprise visit to the set."
Reports claim the music video in question will even more politically-charged than Formation, and will champion the Black Lives Matter movement by featuring the parents of young men killed as a result of police brutality. Beyonce is due to launch the Formation world tour on 27 April in Miami, Florida.
Watch Beyonce's Formation music video: