Beyonce is set to have the whole world talking about her Formation world tour with a source revealing details of her forthcoming live shows. In addition to teasing information about the stage production, the insider claims queen Bey will be stirring up controversy with the performances reportedly based on a political agenda.
According to Gerrick Kennedy, a music writer for the LA Times, Beyonce, 34, will dazzle fans with a six-storey video wall and flying stage equipment. The reporter tweeted: "Source tells me Bey's tour set is sick: 6-story rectangular video wall, turntable mainstage, flying apparatus, water & pyro fx on runway." When a fan asked if his information was accurate, Kennedy added: "Absolutely. I didn't believe it when told to me. I'm a set design nerd so I love to see boundaries pushed, but I had pause."
Backing up his claims, The BeyHive Team, one of Beyonce's biggest fan accounts known for breaking stories about the singer, shared more details about the tour, tweeting: "EXCLUSIVE: You know we have to join in on the fun. The Formation World Tour will be aggressively political & controversial!"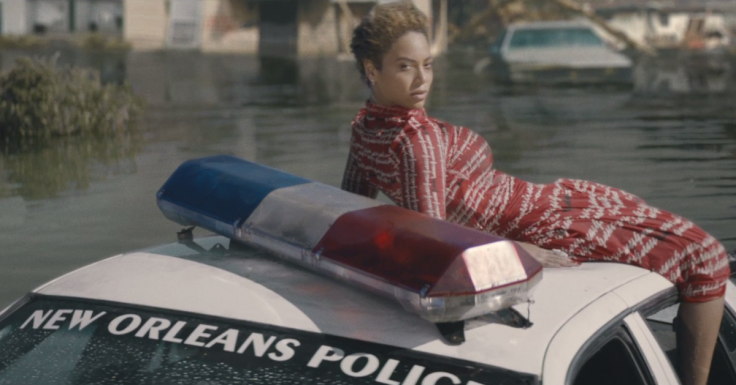 Beyonce sparked outrage with the premiere of her latest single Formation, which supports the Black Lives Matter movement and tackles racial tension. Lyrics included: "You mix that negro with that Creole make a Texas bama/ I like my baby heir with baby hair and afros, I like my negro nose with Jackson Five nostrils." After Beyonce performed the single at the Super Bowl Half-time Show dressed as a Black Panther, police unions threatened to boycott the Formation tour claiming the singer was inciting police hatred.
It is believed Beyonce will release her sixth solo studio album to coincide with the tour and while details on the record remain sparse, The BeyHive Team have revealed: "We've described the album & tour. We let you know she is editing & tweaking both the album and film daily. We know song titles & the film concept but we draw the line with certain tea. SHE will tell you that info. As well as her release date."
Confirming that concert-goers will hear the new album on the tour, The BeyHive Team added: "Are you asking if she is performing most of the new album in the show? Yes. The show is new album heavy." It is believed Beyonce herself leaks details of her projects to the fan account herself. Beyonce launches the Formation world tour in Miami on 27 April and tickets are still available to purchase via Ticketmaster.