Kelly Rowland has waded into the rumours of a feud between Beyonce and Rihanna, insisting that the pop stars are not competing with each other. Queen Bey and RiRi have been pitted against one another for years but Rowland, 35, says the media and fans are responsible for creating the false rift.
Speculation has circulated for years that Beyonce, 34, and Rihanna, 28, have been at loggerheads, with Roc Nation boss Jay Z reportedly in the middle of the feud between his wife and protege. In February 2015, it was claimed that Rihanna was annoyed at Beyonce for releasing her new single Formation in the same week the former dropped her long-awaited album Anti.
Speaking to the New York Daily News, Rowland shut down the rumours revealing: "They are two women who support each other. The rest of the world starts the rivalry. They are very secure women."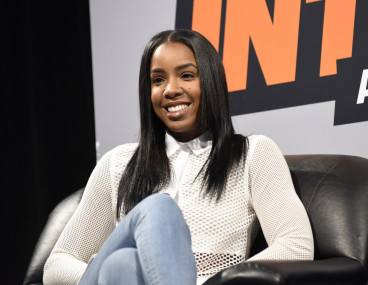 The Motivation singer's comments come days after Rihanna told Vogue that she has no bad feelings towards Beyonce, stating: "Here's the deal. They just get so excited to feast on something that's negative. Something that's competitive. Something that's, you know, a rivalry. And that's just not what I wake up to. Because I can only do me. And nobody else is going to be able to do that."
Rowland found fame as a member of r'n'b group Destiny's Child alongside Beyonce and Michelle Williams. The group became a global success with female empowerment songs including Survivor and Independent Women and Rowland hopes that more female artists today rally to support each other.
The singer said: "I think it's time for another generation to see women coming together. I think it's time for another generation to see camaraderie. I think it's time for another generation to hear voices together. To hear the power of it, how exciting it is. How it's a force on stage. That is something that is missed. Hell, I miss it."
Rihanna is currently performing on her Anti world tour across North America while Beyonce begins her sold-out Formation world tour in Miami, Florida on 27 April.
Watch Rihanna's Work video: