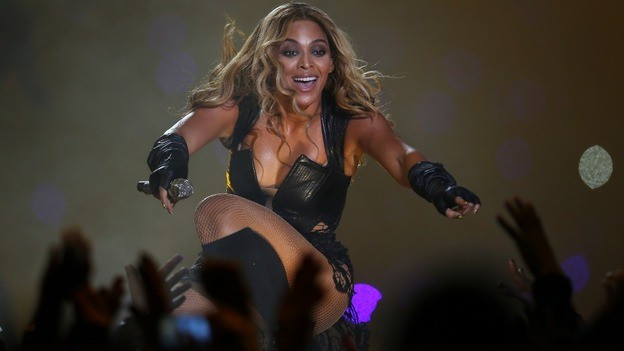 Beyoncé has reportedly beefed up her security following threats from a British stalker.
The Single Ladies singing sensation, scheduled to perform at Twickenham stadium in London at the weekend as part of the Sound Of Change concert, is said to have been left shaken after receiving disturbing letters from a crazed fan.
According to the Sun, Bassey Essien is convinced the 31-year-old singer is an imposter and has made several attempts to make contact with her since meeting her in London in 2009.
The mother-of one's security have been put on red alert and her security team have told to keep their eyes peeled.
"Staff have been briefed on the situation and pictures of him have been passed round. They've been told to keep their eyes open and be extra vigilant, "a source told the Sun.
"Security has been increased on a few engagements now, especially for her UK promo. It is believed similar letters to the ones that Essien sent have been received."
Queen B, who is married to rapper Jay-Z, was previously targeted by the obsessed fan when he tried to give her a book of notes he had made of his religious findings in 2009.
After several failed attempts Bassey was slammed with an anti-harassment order in the High Court in 2011.
The decision to tighten the star's security comes just days after an overzealous fan got too close for comfort during her show in Denmark.
Beyoncé, who is currently on the European leg of her Mrs. Carter Show world tour, was left shocked when a male concertgoer slapped her on the bottom as she performed on stage in Copenhagen.
In a video posted online the distinctly unimpressed performer can be seen quickly turning around and threatening to have him thrown out of the concert.
Looking directly at him she fumed: "I will have you escorted out right now, alright?"
Beyonce will then kick off the North American leg of the Mrs. Carter Show in Los Angeles on June 28.