Beyonce and Jay Z: Poor On The Run Tour Ticket Sales add to Marriage Woes Speculation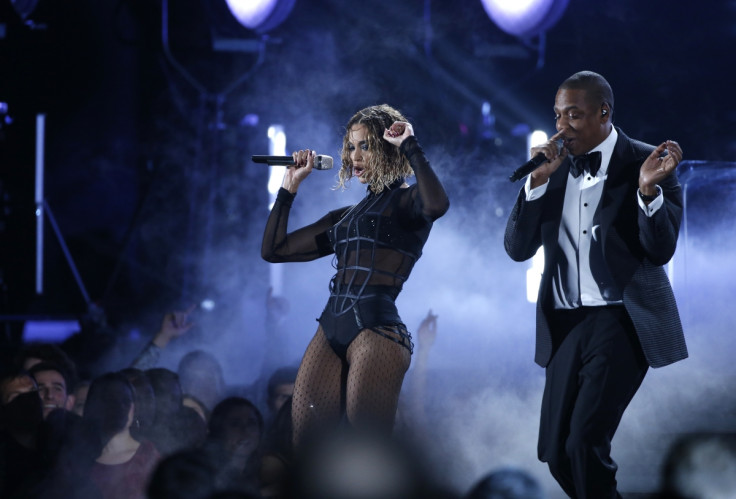 Ever since that video of Beyoncé's sister Solange attacking Jay Z in a lift after the Met Gala emerged online , music's biggest couple have been dominating the headlines.
Not only has speculation been rife that their marriage is on the rocks, but Jay Z has been accused of cheating, Beyoncé is reported to have done a complete 360 on her divorce plans after finding out she was pregnant and Solange allegedly caught Jay Z cheating back in the day.
As farfetched as these rumours may be, they have guaranteed that the Carters are the on everybody's lips ahead of their On the Run Tour.
Does anyone else smell a rat?
While some would struggle to believe the 32-year-old songstress and rap mogul, who are worth a combined $900m, need an elaborate PR stunt to push ticket sales, the numbers seem to suggest just that.
Tickets for the joint tour, which kicks off in Miami on 25 June, are far from 'sold out' with just days left before the first show.
A quick check on sites like Ticketmaster and Stubhub and you would be forgiven for not believing that you were searching for tickets to see two Grammy-Award winning acts.
And the fans are starting to notice.
So what went wrong?
One explanation offered by showbiz411.com's Roger Friedman is oversaturation - in other words fans are tired of seeing Jay Z and Beyoncé.
"Jay Z played a year-long tour with Justin Timberlake, for an album– "Magna Carta Holy Grail"– that was given away for free by Samsung. Beyoncé already toured. She just finished the worldwide "Mrs. Carter" tour in March 2014," he notes.
"Even with her "Visual" album scoring a big first month last December, Beyonce just hasn't had a breakout single like "Single Ladies" or "Crazy in Love." The album is off the top 200 for a while now. Jay Z's is long gone."
So it looks like as long as the tour is running the gossip and claims from 'family insiders' will keep on coming, and unknown female rappers will continue to claim that 'womaniser' Jay Z came onto them.
The real question is who is pulling the strings?
© Copyright IBTimes 2023. All rights reserved.