Beyonce and Jay Z's joint album to reveal marriage strain after cheating rumours
A Beyonce fan's Twitter account claims the married couple will premiere a visual album.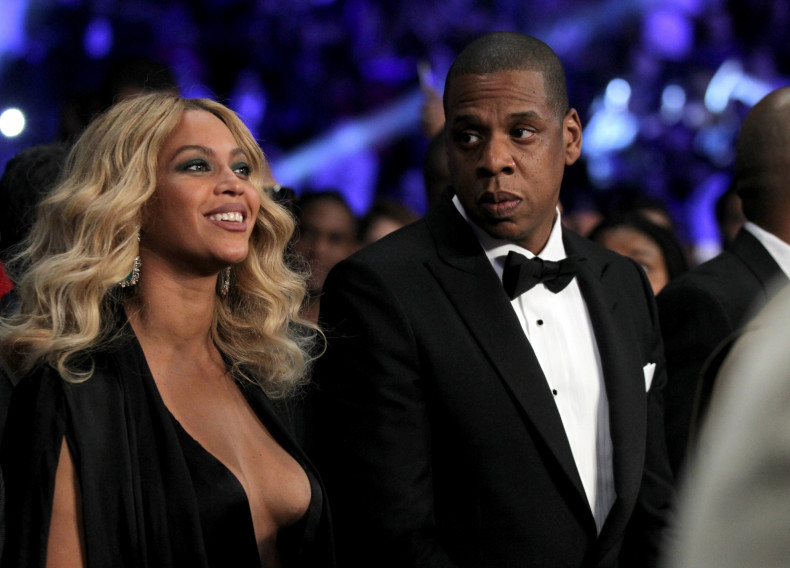 Beyonce and Jay Z are about to release their most honest album to date. The Drunk In Love hitmakers are said to have laid it all bare on their first joint album, discussing marriage counselling, being a celebrity and the rumours that Jay Z cheated on his superstar wife.
A Beyonce fan account on Twitter claims to have details on the unconfirmed project including the themes and lyrics from two separate songs.
Revealing what the power couple will talk about on the record, The BeyHiveTeam told their 69.2 million Twitter followers: "Marriage Counseling. Tennis Courts. Mansion. Therapy. Battle. Screaming. Accusations. Regret. Trust Issues. Celebrity. Visual Album. Film."
According to lyrics from one song produced by Tricky and The-Dream, Jay Z raps: "Hello...Hello....If you're looking for me, look up! I"m DRONING! ...Flying by all you b*****s...Skyin high." Another set of lyrics include: "Young BB. They hate to see me. Collect my rent from these chicks. Pass it off to my baby..... Blue." #IRS #WhereMyMoney [sic]."
Earlier in August, another Beyonce fan account Ultimate BeyHive revealed that the 34-year-old singer, and Jay Z, 46, had finished recording the album during a trip to Hawaii in June. The Twitter account suggested the LP would be released exclusively to music streaming service Tidal with a projected release date set for early 2017. Another fan site claimed the release date had been set for 2016 but that appears unlikely given Beyonce's current tour schedule.
Fans can expect the joint record will be accompanied by a lengthy film, similar to Beyonce's Lemonade visual album. In 2014, Beyonce and Jay Z premiered a mini movie titled On The Run in support of their joint tour of the same name.
While the couple, who have been married for eight years, have shared the stage together countless times over the last decade, they have never released a full album together. Some of their most popular collaborations include Crazy In Love, '03 Bonnie & Clyde, Upgrade U and Drunk In Love.
The couple's personal relationship appears to have endured some hardships over the last couple of years. On her sixth album Lemonade, Beyonce alludes to Jay Z's alleged infidelity most notably on the track Sorry which mentions a "Becky with the good hair". However, their marriage appears to have survived any scandal and Jay Z has supported Beyonce as she performs on the Formation world tour.
Watch Beyonce and Jay Z's On The Run short film: