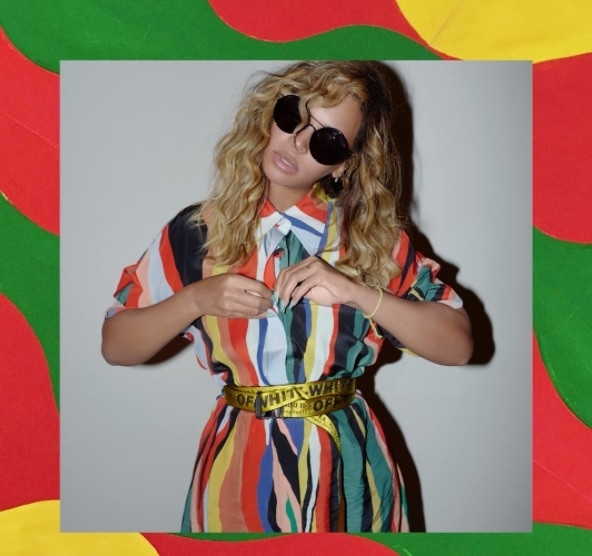 Beyonce has returned to the studio for the first time since welcoming twins and it is all for a good cause. The Formation hitmaker joined forces with Colombian superstar J Balvin to release a remix to his reggaeton smash, Mi Gente, to help victims of recent natural disasters.
Thousands of people were left homeless and dozens killed after Hurricanes Maria and Irma ravaged Houston and several Carribean islands.
The death toll from Mexico's earthquake now stands at 344, with 205 of the deaths in the nation's capital.
Unveiling the teaser on her Instagram, Queen Bey told her 107m followers: "I am donating my proceeds from this song to hurricane relief charities for Puerto Rico, Mexico and the other affected Caribbean islands. To help go to Beyonce.com/reliefefforts."
The 36-year-old star works her magic on the song by rendering her verses in Spanish over the Willy William-produced hit.
She belts hypnotic line: "La fiesta la llevo en mis genesYo soy la reina de los nenes / Mi gente no se detiene aqui nadie se quiere ir."
The mother-of-three continues to flex her bilingual muscles throughout at one point referencing her her recent pregnancy in English. "He say my body stay wetter than the ocean / And he say the creole in my body is like a potion," she sings. "I can be a beast or I can give you emotion / But please don't question my devotion / I been giving birth on these haters 'cause I'm fertile."
Fans could not hold back their appreciation for the new material and her philanthropic efforts with one person tweeting: "Beyoncé made a new song to donate the proceeds to Puerto Rico, Mexico, and other Caribbean islands nothing but respect for MY President."
Watch the Mi Gente remix video here:
Houston-native Beyonce has been doing her part to help relief efforts. Earlier in September, she joined the likes of George Clooney, Julia Roberts, Barbra Streisand, Reese Witherspoon and Oprah Winfrey who participated in the Hand in Hand telethon, which raised over $44 million.
TIDAL will host its third annual Tidal X: Brooklyn concert at the Barclays Center on 17 October to benefit hurricane relief efforts and those affected by the earthquakes in Mexico.