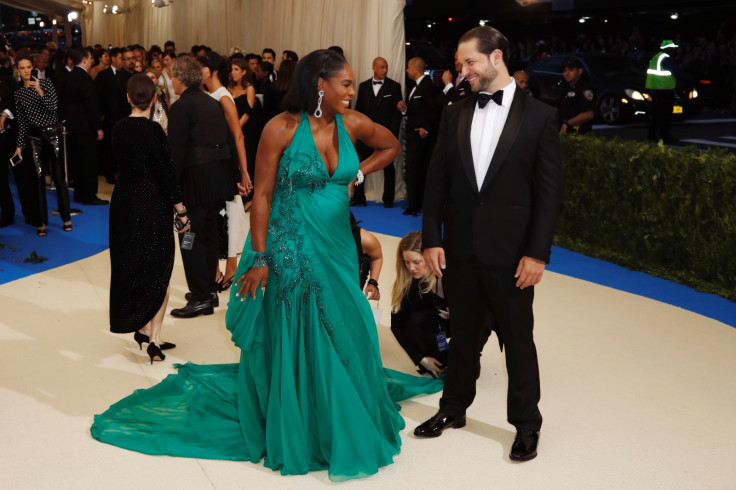 Serena Williams and Alexis Ohanian left their daughter for the first time since welcoming their baby girl earlier this month as they went on an outing on Thursday (28 September).
The couple spent a few hours apart from their newborn but they couldn't help but miss their bundle of joy, Alexis Olympia Ohanian Jr.
The tennis star took to social media to write about the day she spent with her fiancé.
"First day out. We miss her already," the Grand slam winner wrote next to a video she shared on Snapchat.
Williams then shared another clip with the caption, "We miss Olympia."
Before leaving her daughter for an outing with the Reddit co-founder, she took to Instagram to show off her incredible post-baby body.
The snap, which is without a caption, shows Williams taking a selfie in front of a mirror and flaunting her flawless figure in a black t-shirt and matching shorts.
Her fans rushed to the comments section, with many applauding her for getting back in shape just a few weeks after giving birth to her first child.
"Are u serious Serena? And the media said you won't ever recover, u look great. I say back with a vengeance and more focused," a fan commented.
Another added, "Wow you look amazing! Hope motherhood is treating you well"
"OK Serena, pictures say a thousands things. Australia 2018 u are definitely fit and ready. One month ago, gave birth... Lol u are a Queen darling, just look at that body...slaying," a user said.
A fan said, "already!!!! Good Lord...I am slacking. I need to give up now because it's been almost 14 years and I think some of this gotta be baby weight...LOL But for real though, amazing making was women everywhere including me first step it up."